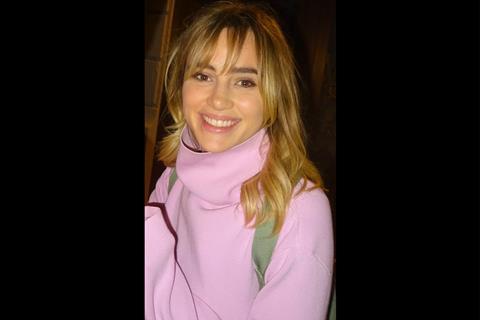 HanWay Films, Dark Castle Entertainment and Ingenious Media are partnering on Seance, a mystery horror from filmmaker Simon Barrett, with Suki Waterhouse leading the cast.
All three companies are producing jointly, with Addictive Picture's John Schoenfelder and Russel Ackerman, and with Tomas Deckaj. Alex Mace is producing and Hal Sadoff executive producing for Dark Castle.
The film is currently in pre-production, ahead of a shoot on location in Canada in November.
Dark Castle, HanWay and Ingenious have also fully funded the film; Dark Castle and HanWay hold worldwide rights on the title, and will begin sales at next month's American Film Market (AFM, November 6-13).
The film will star Waterhouse as Camille Meadows, a new girl at the prestigious Fairfield Academy for Girls, who is drawn into the mystery surrounding a student who died following a seance.
Barrett will write and direct Seance; he has previously collaborated with HanWay on The Guest and You're Next, which he wrote with Adam Wingard directing. Wingard will be an executive producer on Seance.
Waterhouse's credits include Assassination Nation and The Bad Batch.
UK-based sales company HanWay have an upcoming slate including Matteo Garrone's Pinocchio; Viggo Mortensen's Falling; and Robin Wright's Land.