The London venue may be demolished to make way for a Crossrail ticket hall.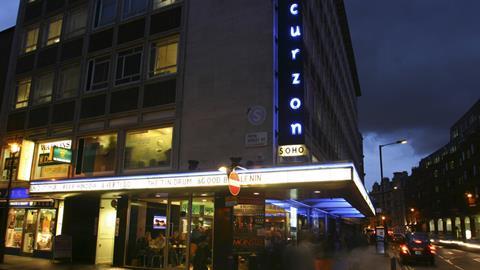 A petition in support of London's Curzon Soho is gathering pace following reports that the arthouse cinema may face demolition.
The petition, hosted by 38 Degrees, generated close to 6,500 signatures in 24 hours after it was revealed that the cinema may be knocked down to make way for the £25bn Crossrail 2 development.
Among those to sign the petition are actors Mark Gatiss, David Morrissey, MyAnna Buring and Alice Lowe to journalist Jon Ronson and documentary maker Jeanie Finlay.
Transport for London (TfL) said the Curzon was needed to build a ticket hall and entrance into the new Crossrail 2 station. Plans show that nearby Soho Square would be cordoned off and used as a builders' depot during works which could take 10 years to complete.
Organisers plan to email the petition to Crossrail developers and the Mayor of London as well as Curzon management.
A statement from Curzon said: "At the present time Curzon Cinemas have not received any formal notification or been invited directly to consult on proposals which may affect this iconic venue. The open consultation process is active until 29 January 2015.
"We will keep all our followers and cinema fans up to date as and when we know more and of course ask for your support if the time comes. Thank you for all the messages for the cinema that we've seen on social channels.
"However, as far as we are concerned Curzon Soho is here to stay and it's business as usual."
Built in 1912 to replace the bombed-out Shaftesbury Pavilion, the Curzon Soho was originally intended as a sister venue to the Curzon Mayfair, but it took until 1985 to come under the Curzon brand.
First named the Curzon West End, it was rebranded Curzon Soho in 1998, when it was also divided into three screens. It is one of 11 cinemas in the Curzon group.