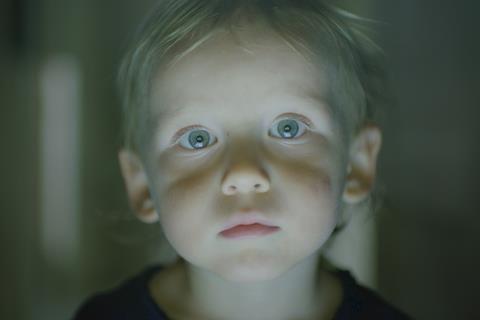 Swiss documentary festival Visions du Réel (VdR) has revealed the line-up of competition titles for its 2021 edition, which it aims to host as a hybrid event from April 15-25.
A total of 142 films from 58 countries have been selected, including 82 world premieres.
Scroll down for competition titles
The 13-strong international feature film competition includes the world premiere of Tomasz Wolski's documentary 1970, which uses stop motion animation and archive footage to recount what happened when striking workers in communist Poland demonstrated against price increases. Poland's Wolski won the jury prize at last year's VdR with An Ordinary Country.
Also set to debut in the festival's main competition is Holgut, by Belgium's Liesbeth de Ceulaer, which unfolds when the remains of a mammoth are revealed in the heart of the Siberian tundra. De Ceulaer previously co-directed Victoria, which won the Caligari Film Award at the 2020 Berlinale.
Further world premieres include Bellum - The Daemon Of War, by Sweden's David Herdies and Georg Götmark; Les Enfants Terribles, by Turkish filmmaker Ahmet Necdet Cupur; and The Bubble, by Austria's Valerie Blankenbyl – all of which have been picked up by German sales agent Deckert Distribution.
The international competition also includes US documentaries Users, which won Mexican-American filmmaker Natalia Almada the directing award at Sundance; and Faya Dayi, which marks the first feature by US-based Mexican-Ethiopian director Jessica Beshir and also debuted in competition at Sundance.
At a press conference from the Cinéma Capitole in the lakeside town of Nyon, festival president Raymond Loretan said the 52nd edition of VdR would be "as virtual as necessary and as physical as possible".
Asked how the festival planned to host physical screenings, Loretan said: "I think the federal councillor [Alain Berset] is going to take new measures on April 14 and we start April 15 so if there is an opening, we'll be able to welcome public sessions immediately. We have an extremely flexible system in order to really switch to [physical] events. That's what we mean by a hybrid edition and we really hope we will be able to have as many public sessions as possible."
"Our aim is to organise physical screenings for some of the sections and have a professional audience as well as an audience composed of film and arts students," added artistic director Emilie Bujès.
She added that filmmaker introductions and Q&A's would take place online: "This was something that seemed to have been lacking in 2020 and we really want to address that in another way in 2021," said Bujès, reflecting on last year's edition that shifted online early in the pandemic.
Series of firsts
Swiss film Healers, the feature directorial debut of Marie-Eve Hildbrand, will open the 52nd edition and – in a first for VdR – will also be shown via Swiss public broadcaster RTS.
Also for the first time, the festival will include a Fipresci jury for debut features in the international and Burning Lights competition strands.
In addition, the festival will screen all eight episodes of US documentary series Philly D.A., by Ted Passon, Yoni Brook and Nicole Salazar. It will mark the first time that the series about reformist Philadelphia D.A. Larry Krasner has been screened anywhere in its entirety.
As previously announced, French writer-director Emmanuel Carrère will receive VdR's honourary award while its 2021 Ateliers are dedicated to Mexican director Tatiana Huezo and Italian filmmaker Pietro Marcello, who will have retrospectives of their work held at the festival.
The films were selected from 3,000 submissions - in line with last year - and 41% of the films in the programme were directed by women. A total of 31 films from the overall selection are from first-time directors.
Visions du Réel recently revealed the industry projects that will be pitched and presented at its upcoming edition, including new features from UK director Mark Cousins and Oscar-nominated US filmmaker Elaine McMillion Sheldon.
Visions du Reel 2021
International Feature Film Competition
1970 (Pol)
Dir: Tomasz Wolski
Bellum - The Daemon Of War (Swe-Den)
Dirs: David Herdies, Georg Götmark
Courage (Ger-Belarus)
Dir: Aliaksei Paluyan
Faya Dayi (US-Eth-Qat)
Dir: Jessica Beshir
Holgut (Bel)
Dir: Liesbeth de Ceulaer,
Les Enfants Terribles (Fr-Ger-Turkey)
Dir: Ahmet Necdet Cupur
Little Palestine (Diary Of A Siege) (Leb-Fr-Qat)
Dir: Abdallah Al-Khatib
Ostrov - Lost Island (Switz)
Dirs: Svetlana Rodina, Laurent Stoop
The Bubble (Switz-Austria)
Dir: Valerie Blankenbyl
The First 54 Years - An Abbreviated Manual For Military Occupation (Fr-Ger-Isr-Fin)
Dir: Avi Mograbi
The Moon Represents My Heart (Arg-Tai)
Dir: Juan Martín Hsu
Users (US-Mex)
Dir: Natalia Almada
Zinder (Fr-Niger-Ger)
Dir: Aicha Macky
Burning Lights Competition
After The Flood (China)
Dir: Yuan Zheng
Dida (Switz)
Dirs: Nikola Ilić, Corina Schwingruber Ilić
Edna (Bra)
Dir: Eryk Rocha
The Belly Of The Mountain (Fr)
Dir: Stephen Loye
Looking For Horses (Neth- Bos & Her-Fr)
Dir: Stefan Pavlović
Non-Stop (Sp)
Dir: Aitziber Olaskoaga
Our Quiet Place (Fr-Bul)
Dir: Elitza Gueorguieva
Only The Winds (Leb-Swe)
Dir: Karim Kassem
Searchers (US)
Dir: Pacho Velez
Slow Return (US-Fr)
Dir: Philip Cartelli
Soldat Ahmet (Austria)
Dir: Jannis Lenz
Splinters (Arg)
Dir: Natalia Garayalde,
The Great Void (Ger)
Dir: Sebastian Mez
Way Beyond (Switz)
Dir: Pauline Julier
WTC A Love Story (Neth-Bel)
Dirs: Wouter de Raeve, Lietje Bauwens
National Competition
Within (Switz)
Dir: Sabine Bally
Chronicles Of That Time (Switz-It)
Dirs: Maria Iorio, Raphaël Cuomo
Dreaming An Island (Switz)
Dir: Andrea Pellerani
L'Étincelle (Switz)
Dirs: Antoine Harari, Valeria Mazzucchi
Healers (Switz)
Dir: Marie-Eve Hildbrand
Living Water (Switz-Czech-Jor)
Dir: Pavel Borecký
Nostromo (Switz)
Dir: Fisnik Maxville
Our Child (Switz)
Dir: Marina Belobrovaja
Parallel Lives (Switz)
Dir: Frank Matter
Pushing Boundaries (Switz)
Dir: Lesia Kordonets
The Lunar Course Of My Life (Switz-Ger)
Dir: Valerie Bäuerlein
The Mushroom Speaks (Switz)
Dir: Marion Neumann