Qualifying co-productions between Taiwanese and foreign film companies can apply for investment of up to $1m.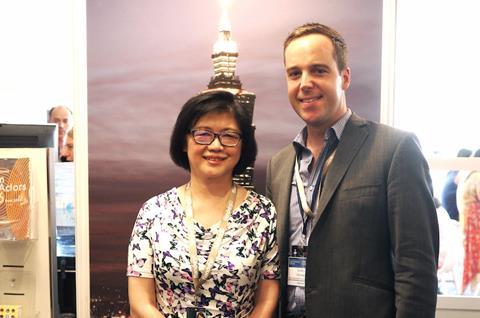 Taipei Film Comission (TFC) is launching an investment scheme for international film and television co-productions.
In order to qualify, co-productions between Taiwanese and foreign film companies must either be filmed in Taipei City; hire Taiwanese actors and main creative staff; or employ post-production or visual effects companies in Taiwan.
The maximum investment for a single production project will be $1m. The application process will officially open in mid-2018.
TFC deputy commissioner Jennifer Jao said the investment scheme aims to "enhance the international competitiveness of co-production projects and thereby increase the international visibility of Taipei City."
Earlier this week, TFC signed a memorandum of collaboration with San Francisco Film Commission. The organisation is also working on several film co-production projects with New Zealand Film Commission.
The iniative was unveiled in Cannes on May 11 at a reception attended by international industry figures, including New Zealand Film Commission head of international relations Chris Payne, and Taiwan's deputy culture minister Ting Hsiao-ching
TFC has been in existence for ten years, during which time it has assisted with the shooting of more than 5,000 films, including 673 international production projects.