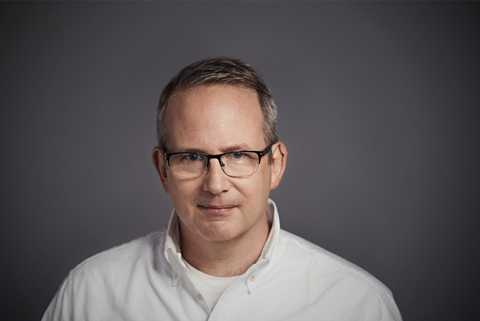 Ted Hope is stepping down as Amazon Studios movies co-head and has signed a multi-year, first-look producing deal with the streaming giant.
Hope will consult on several films planned for release in 2020 and produce select projects on the upcoming development slate. His producing deal starts on June 2.
Matt Newman and Julie Rapaport expand their roles as co-heads of the Original Movies team, reporting to head of Amazon Studios Jennifer Salke, who said the group would be "in good hands as they continue their collaborative leadership."
The division's recent films include Late Night, Brittany Runs A Marathon, Honey Boy, The Aeronauts, and Troop Zero.
Hope joined Amazon Studios as head of development, productions and acquisitions under former studio head Roy Price, having earned acclaimed as an indie stalwart with producing credits that included American Splendor, Happiness, The Ice Storm, and Lovely & Amazing.
Three years later he was promoted to co-head of movies with Matt Newman after Jason Ropell departed. He guided films like Manchester By The Sea and The Big Sick to success and while they appeared to fit his indie credentials, others like Wonder Wheel and Late Night did not fare well upon theatrical release.
In the past year or so Amazon Studios has shifted strategy towards shorter theatrical releases and has been taking titles straight to service, however it is understood it remains committed to the Original Movies initiative.
In a note to staff Salke said Hope approached her about the move earlier in the year, adding: "I couldn't be happier for Ted as he takes on this new adventure."
Salke continued, "As many of you may know, Ted was hired to grow the movies team five years ago initially focusing on prestige films. His first production was Spike Lee's critically acclaimed Chi-Raq. What followed was a slate of daring, interesting and award-winning films including the Oscar-winners Manchester By The Sea and Cold War, The Handmaiden, Love & Friendship, Paterson, You Were Never Really Here, The Big Sick and this year's Oscar-nominated Les Misérables.
In a note to colleagues Hope said, "Many films we deeply value wouldn't exist – or at least in the manner they do now – if we didn't have the opportunity of working together at Amazon. It was particularly gratifying that The Aeronauts and Troop Zero – movies we developed, produced and long championed – connected so well with our customers and became the top performing original films on Prime.
"Amazon and Jen have been generous in supporting the launch of my next venture, and we all can feel good that our projects – and the next era of movies at Amazon – are in the hands of my co-heads, Julie and Matt. I trust our new missions will demonstrate how aligned we all truly are. Let me know if I can ever be of help."