The Canada-Ireland co-productions were among the highlights of the past year as the organisation used its annual public assembly on Wednesday to look back at some of its accomplishments.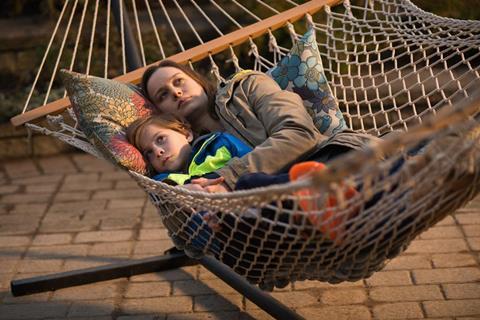 Attendees – a mix of invited members of the public and professionals from Canada's audiovisual industry – heard how in 2015-2016 Telefilm Canada supported the production of 110 and the marketing of 105 features and the development of 258 projects.
Heading into its 50th anniversary year in 2017, the organisation helped promote Canadian talent at 42 festivals and 102 events and initiatives across the country and at 34 festivals, markets and events around the world for a total investment of $95.7m.
2015-2016 marked Telefilm's 40th anniversary in co-production management. In 2015, total production budgets for 53 film and television treaty co-production projects amounted to $447m and involved 15 partner countries.
Canada and Ireland signed a new treaty in 2016 and partnered recently on Brooklyn and Room (pictured). Both earned best picture Oscar nominations, marking the first time Canadian co-productions were nominated for an Academy Award.
Room star Brie Larson won the lead actress Oscar and Golden Globe as Canadian talent earned 21 Oscar nominations.
Brooklyn grossed $6m at the Canadian box office and animated feature Snowtime! (La Guerre Des Tuques 3D) generated $3m. Five features took more than $1m in 2015: Ego Trip, Le Mirage, The Passion Of Augustine (La Passion d'Augustine), Paul à Québec and Room.
In November, Telefilm Canada announced that it is aiming to achieve by 2020 a balanced production portfolio at all levels that reflects gender parity in the roles of director, writer and producer.
The Talent Fund, a private donation fund, has raised more than $15m to date to ensure that emerging Canadian talent is increasingly visible around the world. The Fund finances more than 75% of the Micro-Budget Production Program that has backed 55 debut projects.
Those supported include Adam Brooks and Matthew Kennedy (The Editor), Connor Gaston (The Devout), Amy Jo Johnson (The Space Between), Julie Lambert (Un Film De Chasse De Filles), Ashley McKenzie (Werewolf), Christian Sparkes (Cast No Shadow), and Kyle Thomas (The Valley Below), as well as indigenous filmmakers Sonia Bonspille Boileau (Le Dep) and Adam Garnet Jones (Fire Song).
In 2015-2016, Telefilm allocated 46% of its production funding to first and second features, which corresponds to 67% of titles funded.
Telefilm's parliamentary appropriation will increase by $22m over the next five years and the body will funnel new money into co-production and national and international promotion, with an additional 34 international festivals set to receive support.
In support of this are partners such as the Canada Media Fund; Bell Media and Corus Entertainment for the Talent Fund; the Rogers Group of Funds for the Theatrical Documentary Program (38 projects over the last ten years); the Academy of Canadian Cinema & Television; festivals; consulates; provincial organizations; and private sector companies such as Birks, which again paid tribute to Canadian women in film at the 2016 Toronto International Film Festival.
Attendees heard how emerging Canadian talent performed strongly in 2015-2016. Director Stephen Dunn's Closet Monster won Best Canadian Feature Film in Toronto as well as Best Atlantic Director and Best Atlantic Screenwriter at the Atlantic Film Festival (2015), while the directors of Turbo Kid – François Simard, Anouk Whissell and Yoann-Karl Whissell – took home Best Director at the Puchon International Fantastic Film Festival (2015).
"Telefilm's 50th anniversary in 2017 – and Canada's 150th – provide us with wonderful opportunities to celebrate our country's outstanding audiovisual industry and the many talented creators who have shaped and enriched it over the years," Telefilm Canada board chair Michel Roy said.

"Telefilm is proud to support and promote this vital cultural industry for nearly five decades, in particular emerging filmmakers, whose diverse voices and stories have enthralled audiences around the world."
Telefilm Canada executive director Carolle Brabant, added: "Over the next year, and the years ahead, we will continue our efforts, in collaboration with the industry, to foster more diversity and representation.

"We are committed to ensuring that unique Canadian voices, both new and established, continue to be heard. We will ensure that our programmes evolve so they are always better adapted to the industry's reality and needs. We'll work toward all these goals by being creative and by acting boldly."
The assembly took place at the Vancouver International Film Centre's Vancity Theatre.