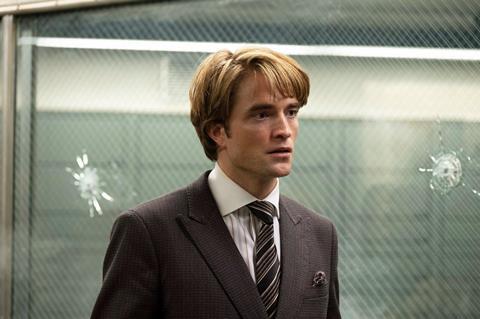 | | | | | |
| --- | --- | --- | --- | --- |
| Rank | Film (Distributor) | Three-day gross (Oct 2-4) | Total gross to date | Week |
| 1 | Tenet (Warner Bros) | £628,148 | £16m | 6 |
| 2 | Cats & Dogs: Paws Unite! (Warner Bros) | £454,930 | £454,930 | 1 |
| 3 | After We Collided (Shear Entertainment) | £389,768 | £3.2m | 5 |
| 4 | Bill And Ted Face The Music (Warner Bros) | £148,597 | £1.1m | 3 |
| 5 | The Elfkins (Signature Entertainment) | £131,250 | £131,250 | 1 |
GBP to USD conversion rate: 1.30
Warner Bros Tenet topped the UK-Ireland box office for the sixth consecutive week, as takings for the top five titles increased 11.6% despite news of Cineworld's imminent closure.
Christopher Nolan's temporal thriller grossed £628,148 from 551 locations for a £1,159 average, and has brought in £16m in total to date. Its six-week run atop the charts equals that of Joker, another Warner Bros title, from October to November 2019 – the first time a film had achieved such a feat in 10 years.
Tenet's run has come amidst the disruption caused by the pandemic, with few new wide releases since cinemas began to reopen in July.
Warner Bros also scored the number two and four titles. Cats & Dogs: Paws Unite! opened to £454,930 from 531 locations and a £859 average; while Bill And Ted Face The Music grossed £148,597 on its third weekend (a drop of 26%) to reach £1.1m.
The top five titles grossed a cumulative £1.8m, up 11.6% from £1.6m last weekend.
After We Collided, the second in the After series of adaptations of Anna Todd's romance novels, dropped back 24% on its previous session, grossing £389,768 from 493 locations for a £797 average through Shear Entertainment. It now has £3.2m after five weekends, and is the second highest-grossing new release since cinemas reopened, behind Tenet.
Signature Entertainment's latest release, animated feature The Elfkins, opened to £131,250 from 445 locations, for a £296 average.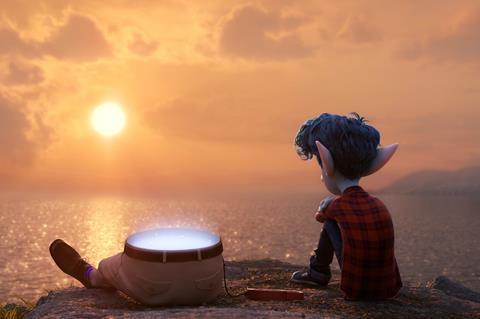 Onward, which Disney released prior to the first coronavirus lockdown, rose 11% with £126,989, and has now grossed £7.5m in total. £5.3m of its takings were prior to the lockdown.
The distributor also has The New Mutants in cinemas, which fell back 29%, adding £60,797 for £1.6m total.
Altitude's Russell Crowe road-rage thriller Unhinged added £58,706 on its 10th week in cinemas – a 4% uptick - and has now grossed £1.8m cume. Rocks added £31,762 on its third session, and has £233,665 in total.
Documentary David Attenborough: A Life On Our Planet, also through Altitude, took £296,667 on its event cinema release day on Monday, September 28, with its weekend total to come.
Vertigo has three titles playing across the territory: 100% Wolf, which went up 1% with £79,709 for £1.4m after 10 weekends; Pinocchio, which increased 4% with £26,528 for £829,967 after eight; and Miss Juneteenth, which added £3,815 for £16,853 after two.
Parkland Entertainment's 23 Walks took £19,497, and has £76,833 after two weekends; while Munro Films' Schemers added £14,063 for £73,583, also after two sessions.
Eternal Beauty, the second feature from Welsh director Craig Roberts, took £10,818 from 49 sites, and has £20,868 including previews.
Matthew Bourne's The Red Shoes, an event cinema release of the 2016 ballet based on Michael Powell and Emeric Pressburger's 1948 film, took £61,318 on Wednesday September 30, and has grossed £119,318 including encore screenings.