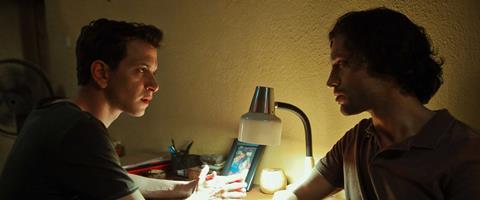 Leading German sales firm The Match Factory has acquired international rights to Burning Days, the upcoming feature from Turkish filmmaker Emin Alper that is set to premiere in Un Certain Regard at Cannes.
The Match Factory previously handled Alper's 2019 Berlinale competition title A Tale Of Three Sisters and his 2015 Venice jury prize winner Frenzy. Burning Days marks the first time Alper has been selected for Cannes and will debut in the Un Certain Regard sidebar next month. The filmmaker was invited to Cannes' Cinefondation L'Atelier co-production forum with the project in 2020, when it was titled Balkaya.
The film follows the story of a young and dedicated prosecutor, who is newly appointed to a small town in Turkey hit by a water crisis and political scandals. After an initial welcome, he experiences an increasing number of tense interactions and is reluctantly dragged into local politics, forming a bond with the owner of the local newspaper that generates heated rumours.
"I wrote this story to convey the feeling of isolation, which haunts the contemporary individual more and more in an atmosphere of rising right-wing populism around the world," said Alper.
Burning Days was produced by Alper's regular collaborator Nadir Operli for Turkey's Ay Yapim and Liman Film. Co-producers are Turkey's Zola Yapim, France's Gloria Films, Germany's Pola Pandora, the Netherlands' Circe Films, Greece's Horsefly Productions and Croatia's 4Film.
Other The Match Factory titles at Cannes include Lukas Dhont's Close, which plays in Competition.