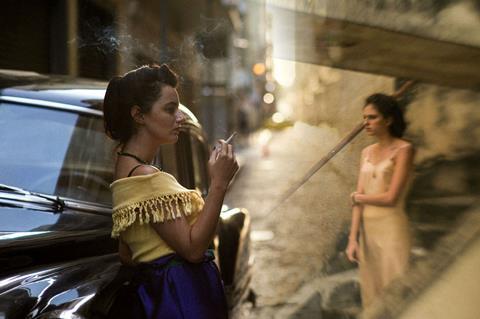 The Match Factory has sold Karim Aïnouz''s Un Certain Regard title The Invisible Life Of Euridice Gusmao to France (ARP), Spain (Vertigo) and Germany (Piffl Medien) ahead of the start of Cannes next week.
The Invisible Life Of Euridice Gusmao, described as a "tropical melodrama", is the Brazilian director's first return to Cannes since Madame Satã also screened in Un Certain Regard in 2002. The new film is set in Rio de Janeiro in 1950 and is based on a novel by Martha Batalha. It stars Carol Duarte, Julia Stockler, Gregorio Duvivier with a special appearance by legendary Fernanda Montenegro. It is the story of two sisters living at home with their traditional parents who long for different kinds of lives.
The film is produced by Rodrigo Teixeira of Brazil's RT Features, with Michael Weber and Viola Fügen's Pola Pandora (Weber also runs The Match Factory but the two companies are separate). The film is backed by Sony Pictures (Latin America), Canal Brasil and Naymar.
It is the second collaboration between The Match Factory and Aïnouz following Praia Do Futuro, which screened in competition at the Berlinale in 2014.
Sony plans to release The Invisible Life Of Euridice Gusmao wide in Brazil in November 2019, followed by the rest of Latin America.