The Other Guys held firm over the Sept 24-26 weekend despite close competition from three openers.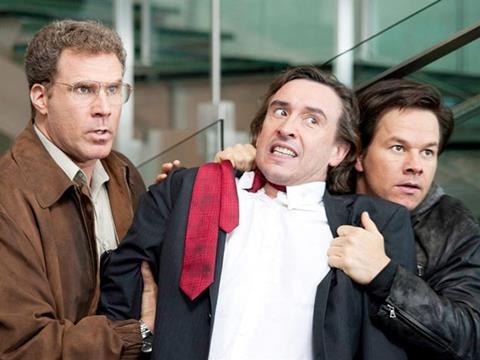 In its second week, Sony's buddy-cop comedy took $2.1m (£1.3m) from 444 screens at an average of $4,616 (£2,910) for $7m (£4.4m).
Sony scored a top one-two as romance-drama Eat Pray Love took $1.9m (£1.2m) from 433 screens at an average of $4,269 (£2,691).
Warner Bros.'s crime-thriller The Town grossed $1.6m (£1m) from 321 screens at a good per-print average of $4,961 (£3,131). The Town performance is a significant improvement on writer/director Ben Affleck's last writer-director turn on 2007 thriller Gone Baby Gone, which made $557,273 (£351,127) on its debut weekend.
EOne's horror The Hole 3-D entered the UK in fourthplace, taking $1.4m (£906,722) from 362 screens at an average of $3,974 (£2,505).
Sony has four films in the top eight with Grown Ups and Resident Evil in seventh and eighth spot, respectively.
India's Oscar submission Peepli Live debuted at 23rd on the UK chart after taking $68,583 (£43,221) for Artificial Eye.
Trinity Film Entertainment release of provocative Cannes 2009 competitor Enter The Void by Gaspar Noe debuted at 27 and scored the week's highest screen average of $5,284 (£3,330) from eight screens.
UK releases this weekend include Paramount's UK-set drama Made In Dagenham , Universal's 25th anniversary, digitally re-mastered re-release of '80s hit Back To The Future, Sony's heist actionTakers and Icon's thriller Buried, which garnered buzz at Toronto and Sundance.