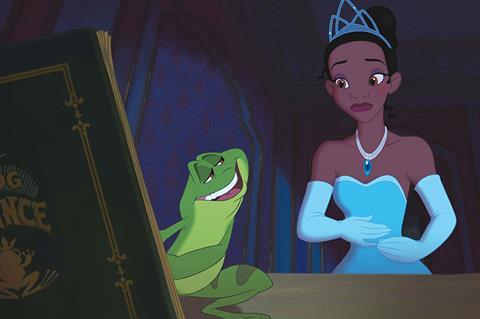 Screenwriter Rob Edwards, whose credits include two Oscar-nominated Disney animations in Treasure Planet and The Princess And The Frog, will write MiBots for Spanish animation studio Wise Blue Studios.
UK sales outfit Evolutionary Films are handling the project in Cannes this week and are reporting offers for a number of territories.
Maxi Valero wrote the original story, which will form the basis for Edwards' screenplay. The film will follow a young scientist who befriends a group of zany, futuristic, and adorable robots and teams up with them to fight evil.
Rob Edwards has also worked as a consultant for Disney on Tangled, Wreck-It Ralph and Frozen and currently has The King Of The Elves in development with Disney-Pixar.
"I'm excited to be part of this project because it's the kind of hilarious and heart-warming story that I spent years working on at Disney/Pixar," commented Edwards.
Nathalie Martinez and Jamie Thomason from Wise Blue are producing the project.
"As a producer it is always thrilling seeing how a project comes to life from script. Working with a writer like Rob Edwards who brings on board all his expertise from Disney and Pixar, only makes it more compelling," they added.
"Nathalie, Jamie and the team at Wise Blue Studios have created a first class animation project with huge global theatrical potential and branding," added John Adams, Evolutionary Films CEO, whose company has also invested in the project through its production wing Evolutionary Film Productions.