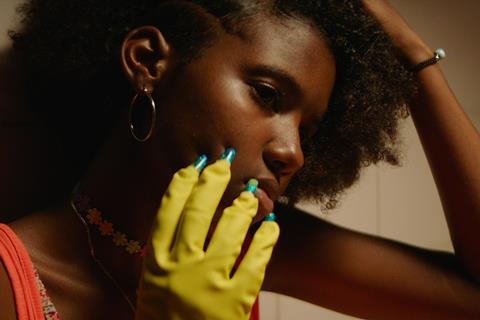 Claudia Sainte Luce's The Realm Of God) and Sivina Schnicer and Ulises Porra's Carajita swept the prizes at the Guadalajara International Film Festival, which wrapped on June 18.
Sainte Luce's coming -of- age tale, which world premiered in the Berlinale's Generation Kplus sidebar, won four prizes in the Mexican Film competition, including best film worth $25,000, best cinematography, actor and director. The director's previous credits include The Amazing Catfish in 2013.
Meanwhile, the Dominican Republic-Argentinan coproduction Carajita dominated the Iberoamerican competition section, winning best film and $25,000, best director, cinematography and actress.
Carajita world premiered last year in the New Directors section of the San Sebastián film festival.
The Colombia-Romania-Chile co-production Alis by Clare Wiskopf and Nicolas Van Hemelryck, won the Iberomerican documentary prize, worth $10,000.
The $5,000 audience award went to Pablo Orta's Mexican feature Goya.
The festival's competitive international animation section, conceived by the festival's backer and Guadalajara native Guillermo del Toro, awarded its main prize and $25,000 to Jose Miguel Ribeiro's Nayola, a collaboration between Portugal, Belgium, France, and the Netherlands.
The international competition for LBGT- themed films gave its best film award to Adrian Silvestre's Spanish feature My Emptiness And Me, while the Rodrigo Mora award for an international animation production went to Joao Gonzalez's Ice Merchants, a Portugal-UK-France co-production.
The Fipresci award went to Mexico's Ruben Rojo Aura's Courage, fo which Marta Aura also received the best actress award in the Mexican competition.
Local hero del Toro stole the show with a surprise online press conference on the making of his upcoming stop motion animation Pinocchio, which was partially shot and post produced in the Guadalajara International Animation Center (IAC).
Industry programme
The Co-Production Meetings and Guadalajara Construye (Works in Progress) presented prizes to Chilean director Vinco Tomicic Salinas' The Dog Thief), El Federico Jacobi's The Starter from Argentina, Lucia Murat's El Mensajero, from Argentina and Brazil. Jorge Forero's Matrioshka from Colombia, and Mexican director Jose Eduardo Cortes Moreno's Tell Me About Yourself.
At Guadalajara's Film Market, Warner Bros and DC Comics revealed the HBO Max animation Batman Azteca: Clash Of The Imperiums will be shot in Mexico. It is being co-produced by Particular Crowd and Anima Studios.
Poland was the guest country and honorary awards were presented to director Malgorzata Szumowska and to Mexican actor Daniel Gimenez Cacho. Both gave masterclasses.

Though Guadalajara is still the most important local event for the Mexican industry, it faces stiff competition from the Morelia International Film Festival. Guadalajara attendees informally debated how the festival could enhance its offering, suggesting a reduction in the multiple sections and better day-to-day communication with delgates during the festival.