Documentary The War Show won best film while Sami Blood won the Europa Cinemas Label.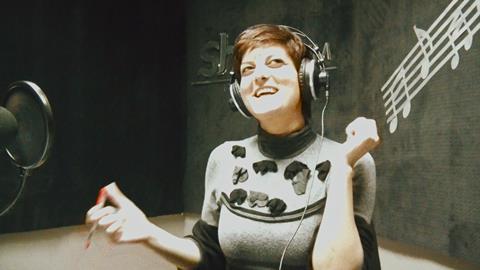 Andreas Dalsgaard and Obaidah Zytoon's documentary The War Show [pictured] has won the top prize in the Venice Days strand at this year's Venice Film Festival.
A jury chaired by Canadian artists Bruce LaBruce chose the film from the 11-strong selection.
The documentary about a Syrian radio DJ sharing her experiences in the aftermath of the 2011 Arab Spring is also set to play at Toronto International Film Festival tomorrow (Sept 11) and the BFI London Film Festival in October.
Elsewhere, Swedish-Danish-Norwegian co-pro Sami Blood has won the festival's Europa Cinemas Label prize as the Best European Film in the Venice Days strand.
Amanda Kernell's drama follows a young girl who wants to escape from her life at boarding school.
The film will now go on to receive promotional support from Europa Cinemas and better exhibition thanks to financial incentives for cinemas in the networks.