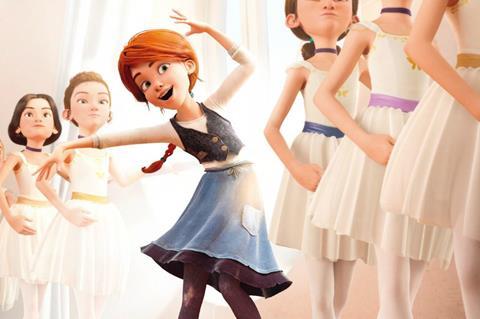 The Weinstein Company (TWC) is launching an animation-focused distribution label titled Mizchief.
The first release under the new banner will be Eric Summer and Éric Warin's Leap! [pictured]. The animated feature has a voice cast including Elle Fanning, Nat Wolff, Maddie Ziegler, with Carly Rae Jepsen, Kate McKinnon, and Mel Brooks. Leap! has been given a US release date of Aug 25.
Mizchief's second release will be The Guardian Brothers, from director Gary Wang and Life Chaser Animation Studios. The film's voice cast includes Meryl Streep, Mel brooks, Nicole Kidman, Edward Norton, Dan Fogler, and Bella Thorne.
The company, which has scaled back its theatrical operations in the past 18 months, said in a press release that it is planning to build its slate of animated films and that it has two projects in development – adaptations of Philip Pullman's The Firework-Makers Daughter and George Selden's The Cricket In Times Square.
TWC co-chairman Harvey Weinstein commented: "I named the label Mizchief because that's how my son pronounces mischief. Animation is a playful new direction for us and I'm thrilled to expand the TWC repertoire into a whole new category of films for our kids to enjoy and for us to enjoy with them. All of these films will share incredible stories that most importantly both inspire and entertain our kids."