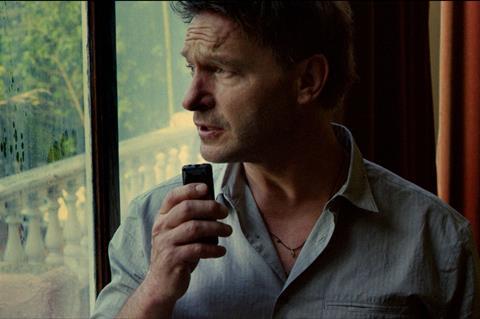 Octane Entertainment heads to the EFM with worldwide sales rights to the supernatural thriller Discarnate starring Thomas Kretschmann.
Shot locally in Los Angeles and currently in post, the film follows a neuroscientist's obsession with a drug that expands the human mind as he inadvertently unleashes a supernatural force on his team.
Photographer Mario Sorrenti makes his feature directorial debut from a screenplay by Mario Miscione and Marcella Ochoa.
Joining Kretschmann on the cast are Nadine Velazquez, Josh Stewart, and Bex Taylor-Klaus.
"As soon as we finished watching the producers cut of this film I knew that we needed to do whatever it takes to get it," Octane Entertainment president Jack Campbell said as he made the announcement on Thursday (February 8).
"We've had big successes in the elevated genre space lately and Discarnate ticks all the right boxes. Besides pushing us to the edge of our seat, and the edge of our brain, Discarnate is also intelligent and a lot of fun."
"We're all super thrilled to partner up with Octane. They were the first ones who saw our cut," Harald Kloser, who produced with Ochoa, said. "Jack and his team were so excited about the movie that we decided to partner with them right away. This was as close as it gets to the good old handshake. I've had great success in the past when I've chosen the most passionate partners to get a movie onto the big screen."
In its first year of business, Octane has handled sales on the likes of St. Agatha from Saw II, III and IV director Darren Lynn Bousman; Joe Lynch's action thriller Mayhem starring Steven Yeun, who was among the cast in Sundance selection Sorry To Bother You; thriller This Is Your Death starring Josh Duhamel; and post-apocalyptic action film Scorched Earth with Gina Carano.