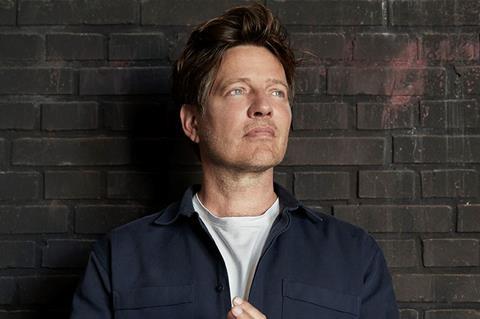 Thomas Vinterberg is planning to direct his first TV series, Families Like Ours, for TV2 Danmark.
Zentropa will produce the six-episode family saga, which has already been in development for a year. Sisse Graum Jørgensen, who has produced Vinterberg's The Hunt, The Commune and Another Round, will produce alongside Kasper Dissing, who also produced Another Round.
Vinterberg will direct all six episodes and co-write the series with Bo hr. Hansen, who also co-wrote Vinterberg's 1996 feature The Biggest Heroes.
The shoot is planned for late 2021 or early 2022. TrustNordisk is handling international sales on the series.
The story will explore the question "If we are forced to leave our country, then what happens?"
The drama is set in a near-future Denmark when the country is gradually evacuated. The team describes the scenario as this: "Danes will be dispersed in all directions. Only houses, schools, and empty streets are left… as the water slowly encroaches on the land.
"Those who can afford it travel to good countries. Those who are less well-off have to leave on a government-funded program headed for more challenging places. Families, friends, and loved ones will be separated. Hatred and division will arise among some, love and reconciliation will grow among others. In a flash, all property is worthless, all prosperity changed, and fortune among the traveling Danes smiles only on a lucky few."
Zentropa's past TV series include Klown, The Kingdom and Finding Home.
Vinterberg's new feature film Another Round, starring Mads Mikkelsen, was selected for the 2020 Cannes Label and will premiere at Toronto before screening in competition at San Sebastian.