Charlotte Mickie continues to champion bold, authentic voices at Mongrel Media's new international arm. Screen talks to her about the company's diverse slate.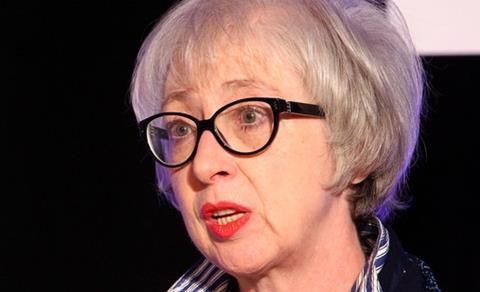 Charlotte Mickie and Hussain Amarshi had been talking for some time about setting up an international adjunct to Amarshi's widely respected Mongrel Media, and they finally took the plunge at Cannes in 2014. Mickie, a Canadian arthouse champion, had previously headed sales and held senior posts at Celluloid Dreams, Maximum Films and — most recently — eOne Films International. She had been looking for a place where she could continue to champion and serve bold voices.
The longtime friends talked it over and Mickie was appointed president of Mongrel International in May 2014, launching global sales on the Croisette for Aisling Walsh's romance Maudie, set to star Sally Hawkins and Ethan Hawke. In the ensuing 16 months, Mickie has deployed her smarts and connections to cultivate a stirring (and busy) roster.
"The slate is meant to represent a mix of higher-profile intelligent, adult movies with name cast and directors combined with discovered gems from new voices or alternative voices," Mickie says. "We're looking for great stories and characters and 'cinema', but above all we're searching for authenticity. We're looking for what's real even if it's completely fantastical like [Guy Maddin's] The Forbidden Room, has genre elements like Beeba Boys or it's a drama like The Daughter."
Theatre director Simon Stone's The Daughter, which has been programmed for both Venice and Toronto festivals, contains the quality that's of utmost importance to Mickie. "Emotional truth… Maybe I felt the movie was a bit of a coda for our mission when I pursued the acquisition," she says.
As a Canadian distributor, Amarshi has found success with the Sony Pictures Classics pipeline and, more recently, acquisitions such as Boyhood, Ex_Machina and Amy. "Hussain felt there would be interesting synchronicities between domestic and international divisions on the Canadian films with respect to the knowledge base, the acquisitions and the marketing," Mickie says.
"We've already seen that magic come into play with Beeba Boys and Maudie. On our non-Canadian films that we distribute in Canada, we're often adopting campaigns. On the Canadian films we create the campaign from scratch."
Toronto launches
Mongrel's Toronto slate is predictably eclectic. "It's a big market and we did very well last year," Mickie says of business at the festival, despite it not having an official market. "It's right up there with Cannes, Berlin and the AFM. It's probably a little bit better for showing finished films in the festival or festivals close by. People do want to hear about projects we're launching."
The Daughter, Stone's feature debut, is on the Toronto sales slate. The drama about family secrets, which stars Geoffrey Rush, Paul Schneider, Sam Neill, Miranda Otto and newcomers Odessa Young and Ewen Leslie, is also closing Venice Days.
Mickie describes Deepa Mehta's Toronto world premiere Beeba Boys as "the first gangster film made by a woman in a long time". Cuba-set Viva is a Havana drag-act father-son drama from Irish director Paddy Breathnach that Mickie says is "fantastic", while Maudie leads the pre-sales slate and is ready to start production in Newfoundland in September. Peter Greenaway's Walking To Paris is a biopic about the sculptor Constantin Brancusi that begins shooting in Italy and Romania in October. Recent pick-up Jasper Jones, a murder-mystery adaptation, will shoot with director Rachel Perkins in Australia in October. Porchlight Films, the team behind Animal Kingdom, The Hunter and The Rover, produces.
"We're very selective," says Mickie. "You need a certain number of films because people have to have a reason to visit you but we're really trying to choose what we love and are passionate about, and things that are consistent with the Mongrel brand."
All of which should help navigate a sales landscape in flux that, Mickie says, demands sharp eyes and a quick response to corral a dwindling number of gems. Mongrel International generally does not invest in development, but will come on board a project early as a way of putting money into the film. It engages with VoD but continues to champion cinema that has "some sort of theatrical life".
"On the sales side," she says, "hopefully clients share my taste."
Timeline:
Early 1980s-2003 Works across various roles at Alliance Atlantis, rising to head of international film sales and handling the early works of Atom Egoyan and Denis Villeneuve. Founds Alliance Independent division.
2004 Joins Celluloid Dreams and becomes managing director, working on films by the Dardenne brothers, Michael Haneke and Francois Ozon.
2007 Appointed managing director and partner of Maximum Films International.
2008 Named EVP of eOne Films International when eOne acquires Maximum Films, handling Animal Kingdom, Beasts Of The Southern Wild and Incendies.
May 2014 Named president of Mongrel International; arrives in Cannes with Maudie, to star Sally Hawkins and Ethan Hawke.