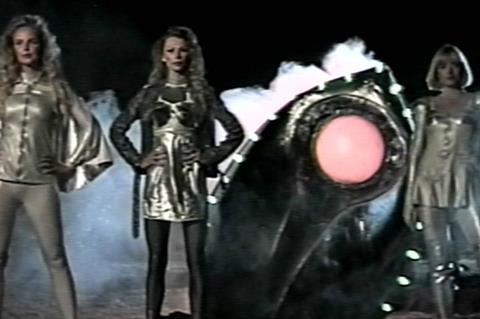 New York and Los Angeles-based Yellow Veil Pictures has snapped up international sales rights to Fantastic Fest world premiere VHYes and will introduce to buyers at the AFM in Santa Monica next month.
Jack Henry Robbins' retro comedy shot entirely on VHS and Betacam and will open theatrically in the US through Oscilloscope Laboratories. Hot Winter Films produced.
VHYes follows 12-year-old Ralph who uses his new camera to make home videos and record late night shows and inadvertently records over his parents' wedding tape. The cast includes Tim Robbins, Susan Sarandon, Thomas Lennon, Kerri Kenney, Charlyne Yi, Mark Proksch, and recording artist Weyes Blood.
Yellow Veil Pictures co-founder Joe Yanick said, "VHYes is an incredible ride, managing with ease to balance a healthy dose of nostalgia, comic absurdity without ever losing its heart along the way."
Oscilloscope added: "VHYes is a bizarre and specific animal. One made with a ton of imagination and hard work. We're psyched to have Yellow Veil on board, as they share so much of that same ethos."
Since launching last year at the Frontières market at Fantasia International Film Festival, Yellow Veil's credits roster has included Depraved, Harpoon, and Luz.