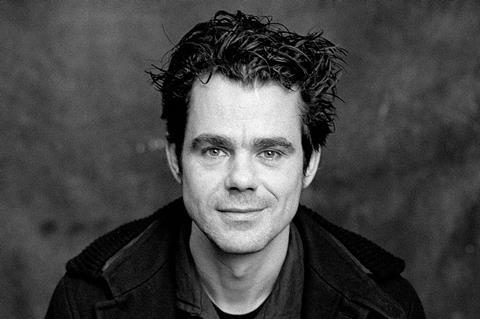 Director Tom Tykwer (Cloud Atlas, Run Lola Run) has commented on the letter signed by 79 German filmmakers calling for an overhaul of the Berlin Film Festival. He will serve as jury president at the 68th Berlinale next year.
Speaking at an event organised by the German weekly magazine Der Spiegel at Berlin's Delphi Cinema on Monday evening, Tykwer said that he had been "in the picture about the discussion" which had led to the publication of the letter last Friday.
The letter said that appointing a successor to the current festival director Dieter Kosslick, whose contract expires in May 2019, "offers the chance to renew and streamline the programme".
Tykwer said: "[This discussion] had not yet been concluded for me personally, but I think that for the most part what is contained in this short text to be actually reasonable.
"But I think that the subsequent interpretation of this text in the press has been completely outrageous and very annoying. There had been an extremely annoying text in Spiegel Online because it was just spewed out and had absolutely nothing to do with the press release," Tykwer added.
Jeanine Meerapfel, President of the Academy of Arts in Berlin, who was one of the open letter's signatories, has also expressed dismay in a radio interview with Deutschlandfunk about criticism levelled at Kosslick. "That was not our intention," she said. "We didn't see this appeal as a criticism of Kosslick, but rather as an appeal for there to be a transparent process."
Tykwer added that he had positive memories of the two occasions when his films had been the opening film during Kosslick's tenure at the Berlinale - in 2002 with Heaven and 2009 with The International - and pointed to other highlights in the Kosslick era such as the Kiezkinos initiative where Berlinale films were shown at cinemas in the capital suburbs during the festival as well as Berlinale Talents (formerly Talent Campus).
Tykwer was appearing at the Der Spiegel event to discuss the advent of high-end TV production in Germany with Medienboard Berlin-Brandenburg CEO Kirsten Niehuus, who has been frequently mentioned as a potential candidate to succeed Kosslick as festival director.
At the event Niehuus put an end to the rumours about her future ambitions: "I have never submitted an application and Frau Grütters has never spoken to me," she said.
Looking forward
Speaking to Screen International on the way to Tallinn for the international premiere of his film A Thought Of Ecstasy, another signatory RP Kahl said: "The most important aspect of this appeal by the filmmakers was that there should be a chance to make a new beginning, to reflect on what is the future of this festival, and that this should be developed in a transparent and plausible way."
"The initiative is about looking forward rather than to the past," Kahl suggested.
This debate on the future structure of the management is sure to continue next week when State Minister for Culture and Media Monika Grütters hosts a discussion on 'Film Festivals Today' at the House of World Cultures in Berlin. Contributors include film directors Christoph Hochhäusler and Volker Schlöndorff, producer Thomas Kufus, Medienboard's Kirsten Niehuus and Der Tagesspiegel arts editor Christiane Peitz.
This event will be held the day before the next sitting of the Berlinale's supervisory board when Dieter Kosslick is due to submit his proposals for a possible reorganisation of the Berlinale from summer 2019.
The subject will also be a major talking point for many at next week's Medienboard Christmas get-together and the 30th European Film Awards, which run from 8-10 December in Berlin.