EXCLUSIVE: UK sales outfit Kaleidoscope boards family animation.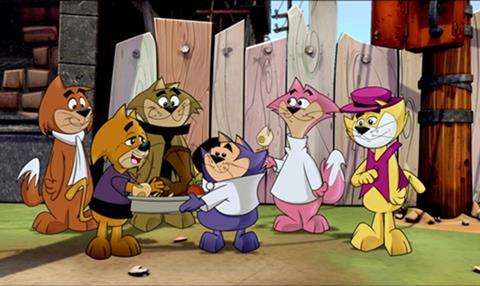 Kaleidoscope Film Distribution (KFD) is to premiere family animation Top Cat Begins at the AFM.
The follow-up to Top Cat: The Movie, which took $4.5m at the UK box office, Top Cat Begins tells how the eponymous hero pulled together his famous band of Manhattan alley cats, first assembled by US animation house Hanna-Barbera.
The Anima Estudios production is produced by Fernando de Fuentes and Jose C. Garcia de Letona (Top Cat: The Movie), written by James Krieg (Ben 10), Douglas Arndale (The Book Of Life) and Jorge Ramirez-Suarez, with voice talent including Jason Harris (Rio 2), Chris Edgerly (Happy Feet), Hope Levy (Penguins Of Madagascar) and David Hoffman (Bridesmaids).
KFD is representing all rights, excluding Latin America and India.
Spencer Pollard, CEO, KFD, commented: "We are very excited to be working with Anima Estudios, bringing this latest chapter of Top Cat to a worldwide audience. As a leading global animation brand we're looking forward to T.C. and his friends hitting screens everywhere in 2016."
Also on KFD's AFM slate is TIFF thriller River and corrupt cop documentary The Seven Five, which is set to be adapted into a feature by Sony.