EXCLUSIVE: Jane Campion and Gerard Lee developing a new season of Top of the Lake; Steve McQueen drama gathers pace.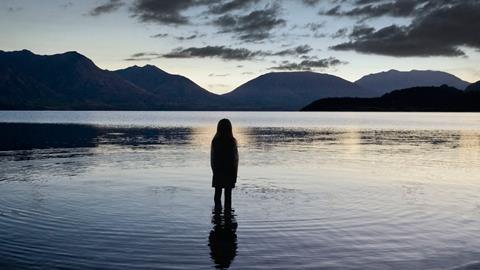 UK and Australian TV and film outfit See-Saw is currently developing a second series of the critically-acclaimed Top of the Lake, with original series writers Jane Campion and Gerard Lee.
The first series, directed by Campion and Garth Davis, marked Campion's first work for television since An Angel at My Table in 1990.
Filmed and set in New Zealand, the drama followed a detective (Elisabeth Moss) investigating the disappearance of a pregnant 12-year-old girl.
It ran for six episodes in 2013, co-produced for BBC2 in the UK, BBC UKTV in Australia and New Zealand, and Sundance Channel in the US.
Mad Men star Moss won a Golden Globe for her performance in the drama, which also won an Emmy for best cinematography.
See-Saw is also in pre-production on the Steve McQueen-directed TV project Codes of Conduct co-written by McQueen with Matthew Michael Carnahan.
McQueen, the Oscar-winning director of 12 Years a Slave, recently cast newcomer Devon Terrell as the lead of the HBO pilot Codes Of Conduct, which explores a young black man's experience entering New York high society.
See-Saw is in post-production on Banished, written and devised by Jimmy McGovern and co-produced with RSJ Films for BBC Drama.
The seven-part series was inspired by events in the 18th century when Britain established a penal colony in Australia. The co-production charts the relationships and battle for survival of a group of convicts, the marines that guard them and men who govern them in the early days of the Australian settlement.
The company are also developing projects in collaboration with Matt Greenhalgh (Nowhere Boy), Nick Hornby (An Education) and Graham Linehan (The IT Crowd).
Two new appointments have been made to support the growth on the TV side of the business.
Experienced film and TV lawyer Hakan Kousetta joins as chief operating officer to spearhead the commercial and operational side of See-Saw's TV business.
Patrick Walters has also joined the company as development executive. Walters has worked across both film and television development, most recently at Ruby Film & Television where he helped progress scripts and projects at all stages, including recently wrapped features Suffragette and Tulip Fever. Prior to this Walters worked at Scott Free Films, Channel 4 Drama, and Warner Bros International.
See-Saw's head of television Jamie Laurenson said of the staff additions: "Hakan is not just an incredibly skilled and experienced lawyer, but a dynamic and inventive commercial thinker. It's a huge coup to have him join us and very exciting to be teaming up with him to help take See-Saw's television division to the next level."
"We're lucky to have Patrick on board, he's a brilliantly intelligent, creative executive with great taste and excellent talent relationships," added Laurenson.