Acquisitions include Kyle Ham's Reparation.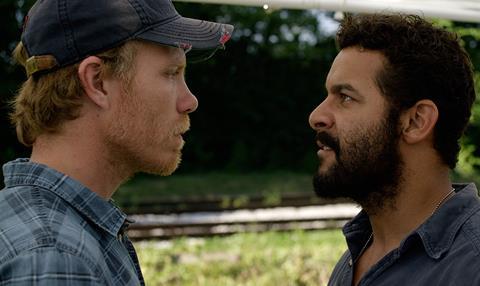 London/LA-based The Little Film Company has added three titles to its international sales slate for this year's Toronto International Film Festival (Sept 10-20).
The first title is Reparation, a psychological thriller that marks the debut feature for director Kyle Ham.
Starring Jon Huertas (The Objective) and Marc Menchaca (She's Lost Control), Ham co-wrote the screenplay with debutant Steve Timm and produced alongside Timm and Matthew Lessall.
The film's plot follows a man with a three-year gap in his memory who tries to protect his family from his mysterious, forgotten past.
The company has also acquired Blink, Michael Medeiros' dark, comic thriller set in small town New England, starring Tom Pelphrey, Ilvi Dulack and Karen Chamberlain.
The third title is Bad Blood, a suspense thriller from director David Pulbook (Last Dance). Produced by Anthony I. Ginnane (Patrick), the film will star Xavier Samuel (Fury) and Dennis Haysbert (Heat), with principal photography scheduled for autumn 2015 in Australia.
Little Film Company will be presenting the three films at TIFF on its slate that also includes Elaine Constantine's BAFTA-nominated Northern Soul, Klaus Härö's The Fencer, which has been submitted by Finland as its entry for the foreign language film Oscar this year, and Ethel & Ernest, a forthcoming adaptation of Raymond Brigg's graphic novel that is set to star Jim Broadbent, Brenda Blethyn and Luke Treadaway.