Contents Panda handling sales on Psychokinesis, which stars Ryu Seung-ryong and Shim Eun-kyung.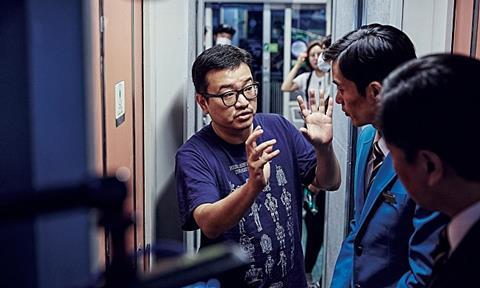 Yeon Sang-ho, director of hit zombie thriller Train To Busan, will start shooting his next film, Psychokinesis (a.k.a. Superpower), this coming Monday (April 17).
The live-action black comedy will star the voice acting leads from his Train To Busan prequel Seoul Station – Ryu Seung-ryong, who also starred in Roaring Currents and Miracle In Cell No. 7, and Shim Eun-kyung, who starred in Miss Granny. Shim also appears at the beginning of Train To Busan, which is meant to happen the day after the events of Seoul Station unfold.
The film also reunites the companies behind Train To Busan – production company Redpeter Film, investor/distributor Next Entertainment World (NEW) and its international sales arm Contents Panda.
Train To Busan, which premiered in Cannes last year, racked up $135m worldwide according to Contents Panda.
"Psychokinesis is a big project NEW is pushing as a 2018 tentpole title. Because Train To Busan was such a success, buyers from all over are showing a lot of interest," said Danny Lee, director of international business at Contents Panda.
Ryu stars as an ordinary guy who suddenly finds he has superpowers he can use to help his spirited daughter (Shim) and the people around them, but also runs into trouble in the process.
Jung Yu-mi, who played the pregnant passenger in Train To Busan, is also working with the director again on this film. The cast also includes Park Jung-min (Dongju; The Portrait Of A Poet) and Kim Min-jae (The Shameless, Ode To My Father).
"I'm honored to be working with these good actors and staff again. I'll make a good film that lives up to everyone's expectations," said Yeon.