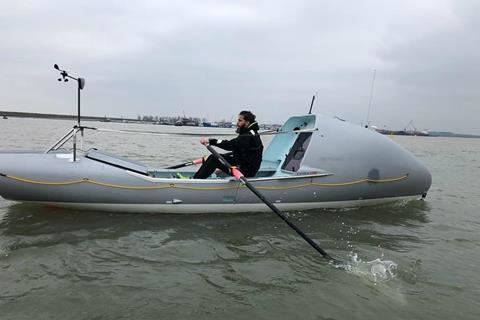 UK production company Genesius Pictures has begun shooting the feature documentary The Rower, which is tracking the first attempt to row solo non-stop from Europe to North America.
Filming has begun in Scotland and Northumberland on the title, which is being co-produced with the UK's Messy Hands Productions.
The film is following the efforts of former Royal Marine Stu Morton to row non-stop solo from Lagos in Portugal to Miami in the US. He will launch his bid on October 28, and aims to average 75 miles a day with an estimated arrival of New Year's Eve 2019 in Miami.
Kate Blewett, who won two news and documentary Emmys in 2002 for The Carper Slaves: Stolen Children Of India, is directing, with Debbie Gray producing for Genesius and Harvey Morgan for Messy Hands.
The Rower has been financed by private indviduals.
Genesius' recent credits include Adrian Noble's Mrs. Lowry And Son starring Timothy Spall and Vanessa Redgrave, which grossed £1m at the UK box office this year through Vertigo Films.