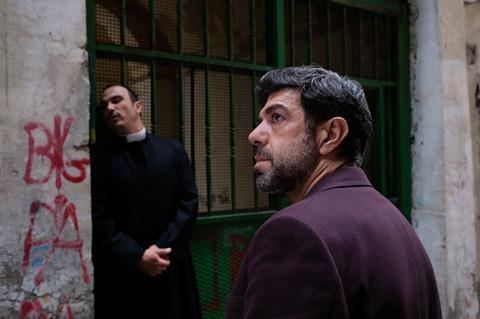 True Colours has clinched additional sales on Mario Martone's Cannes competition title Nostalgia, with Vertigo Film buying rights for Spain and Xenix Filmdistribution for Switzerland.
The film has also sold to Benelux (Paradiso Filmed Entertainment), Poland (Gutek Film), Taiwan (AV-Jet), Baltic territories (Estinfilm), Bulgaria (Beta Film) and MENA (Moving Turtle).
The feature starring Pierfrancesco Favino is set in Martone's hometown of Naples and revolves around the protagonist Felice Lasco's return to his origins after some four decades of being away. Nostalgia so far has grossed $1m at Italian cinemas with 150,000 admissions, according to True Colours. The Rome-based sales company had already unveiled pre-sales ahead of Nostalgia's premiere at Cannes for Australia, New Zealand, Portugal, Greece and former Yugoslavia.
Other titles
True Colours has also sold Switzerland rights for Delta to Xenix Filmdistribution ahead of its August 2022 premiere at the Locarno Film Festival, and is currently in negotiations for several additional European territories for the thriller, directed by Michele Vannucci and starring Alessandro Borghi and Luigi Locascio.
True Colours also sold Germany, Switzerland, Poland and Israel rights for Shariff Nasr's El Houb to Cinemien. Palace Films has acquired Australia and New Zealand rights to Giuseppe Bonito's A Girl Returned and the same territories for Paolo Genovese's The First Day of My Life. The latter, starring Toni Servillo and scheduled for end-2022 release, was also bought by Oceana Studios for MENA territories.
Estinfilm has purchased rights to Estonia, Latvia and Lithuania for Spanish/Argentinian coproduction Empieza el Baile directed by Marina Serezesky, currently in post.