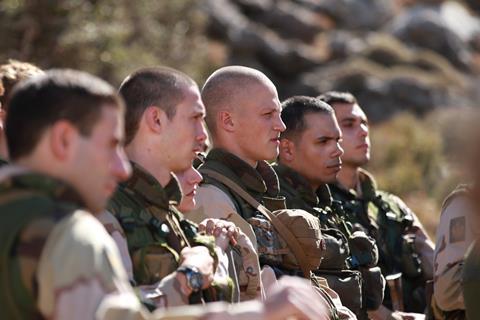 TrustNordisk has continued its busy EFM deals with key sales on three more features.
The company has sold Shariff Korver's Dutch feature Do Not Hesitate to Korea (Watcha) and Lithuania (Scanorama). The film, now finished, will be released by September Film in Benelux. The suspenseful drama follows a Dutch military convoy working on a peacekeeping mission in the Middle East.
Hallvar Witzø's Norwegian comedy Everybody Hates Johan has sold to Former Yugoslavia (Cinemania).The feature debut, now in post, is about a small town loner.
Petter Næss' Norwegian comedy-drama Nothing To Laugh About closed deals for Former Yugoslavia (Cinemania) and Benelux (September Film). The film, now in post, stars Odd-Magnus Williamson as a 40-year-old stand-up comedian who has the worst day ever: he loses his job and his girlfriend and gets a cancer diagnosis.