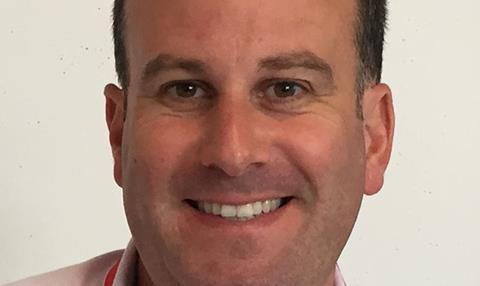 Andrew Boswell has stepped down as commercial director of the UK's Twickenham Studios and returned to post-production house LipSync Post.
Boswell spent four years at Twickenham, heading up the London studio's sales team and leading the company's move into film and high-end TV drama financing. The studios were acquired earlier this year in a £50m deal.
His appointment as commercial director of LipSync marks a return to the company, having previously spent four years at the London-based post house before joining Twickenham Studios.
Boswell will work alongside another recent LipSync hire, Mark Foligo, who has joined as senior vice president of production. Both previously worked together at post facility Molinare. Boswell will report to LipSync joint owners Peter Hampden and Norman Merry.
Hampden said the post house had seen an increase in enquires as production prepares to resume after being shutdown due to the Covid-19 pandemic. "Despite the recent suspension of UK film and TV drama production, our theatres and suites have remained in operation," said Hampden.
"However, with the recent easing of the lockdown measures and the imminent and welcome return of production, we are now seeing an increase in client enquiries."
Merry added that the post house was expecting an increased demand for their services as production ramps up. "With the high level of content consumption during the recent lockdown period… we are anticipating a further increase to the appetite of streaming companies for even more new content," he said.
"LipSync has made these hires to ensure we achieve the future growth of our post-production services in being able to meet this increased demand."
LipSync, which has been in operation for more than 30 years, has previously provided post services on titles including Fisherman's Friends, Tolkien and Horrible Histories: The Movie. Its LipSync Productions arm has invested more than £80m in over 180 features and TV projects since 2008, most recently backing Andrew Levitas' Minamata and Viggo Mortensen's Falling.