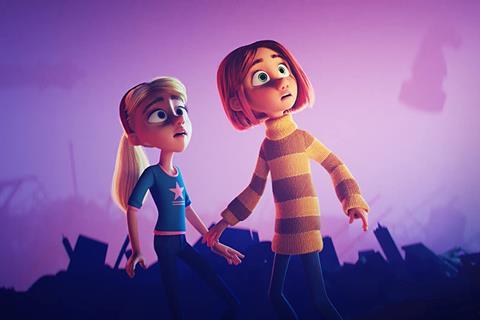 The UK and Ireland box office increased by just 1.81% in the three-day weekend of July 17-19 compared to the weekend before. This was despite a 27% increase in sites from 122 to 155, representing just 16% of the market's total cinema screens.
Total box-office takings for the UK and Ireland for the weekend were £482,335, according to Comscore.
Without a major studio feature, usually prevalent during the summer blockbuster period, takings were down 98.1% on the equivalent weekend last year when The Lion King opened with £16.7m and contributed to a total box office of £25.5m from July 19-21, 2019.
While significantly down, Disney also topped the most recent weekend box office with animated adventure Onward, which took £49,271 from 123 locations, and a re-release of Star Wars: The Empire Strikes Back, which grossed £33,343 from 115 sites.
The only new release to break into the top 10 was animation Dreambuilders, distributed by Signature Entertainment, which took £12,407 from 51 locations and ranked sixth overall.
The nations
After four months of closure due to the pandemic, cinemas in England were cleared to reopen with Covid-19 safety measures in place from July 4. They were followed by Northern Ireland on July 10 and Scotland on July 15. Wales is set to being reopening cinemas on July 27.
Total box-office takings in these first weekends have comprised £274,478 from 73 sites across July 4-5; £473,769 from 127 sites across July 10-12; and £482,335 from 155 sites from July 17-19. The latest figures comprise 119 UK sites, 36 from the Republic of Ireland and include seven drive-ins.
Library titles
The weekend chart also included films from the archive such as Lionsgate's re-release of Dirty Dancing, which came in fifth place with takings of £14,398, and Warner Bros' Harry Potter And The Chamber Of Secrets, which placed eighth with £11,130.
The latest figures were released as Warner Bros removed Tenet from its August 12 release date which had already been pushed from July and had previously informed plans for exhibitors looking to reopen. The studio has said it will share a new 2020 date "imminently" and may release in international territories ahead of the US.
It remains to be seen whether Disney will further reschedule its live-action remake of Mulan, which was originally set for release on March 27 but was first pushed to July 25 before being moved again to August 21.