Marks first industry-wide census since 2012.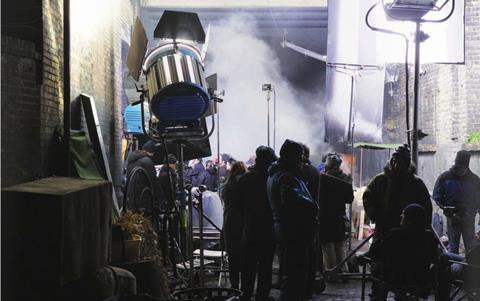 Creative Skillset is giving UK-based film productions the chance to stand up and be counted in the first industry-wide census since 2012.
The census period for the film productions starts today (Aug 3) and film productions are requested to fill in the census questionnaire online at: http://j.mp/Census2015-2fp
The entry process will remain open until Oct 30.
The 'Employment Census of the Creative Media Industries' has been running since 1999 and aims to provide a detailed picture of the creative industries.
The census will include details on key occupations, working patterns, gender and ethnicity. Findings from the census also inform government and industry policy and co-investment in developing the skills of people working in these sectors.
Creative Skillset CEO, Dinah Caine, said: "The Creative Skillset 2015 Census is a unique and immensely valuable opportunity to give an accurate overview of the creative media industries in the UK today.
"The findings will help us develop ways to make the sector more accessible whilst remaining highly competitive in the global market."
Iain Smith, chair of Creative Skillset's Film Council, added: "The Creative Skillset Employment Census of the creative media industries is an important measure of the size and diversity of the film industry. I urge all employers to take part, because the results will directly influence government and industry co-investment in skills and training for people working in film."