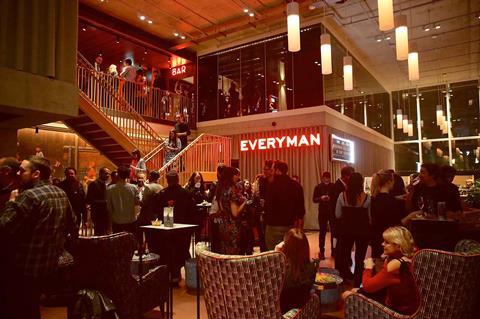 UK boutique cinema operator Everyman Cinemas Group has announced its financial results for the 2018 financial year, reporting a 27.7% year-on-year rise in revenues.
Everyman, which added five venues in 2018 to take its total to 26, recorded revenues of £51.9m, up from £40.6m in 2017.
Adjusted operating profit before acquisition, pre-opening, share-based payments, depreciation and amortisation was £9.2m (up from £6.6m in 2017).
Overall the company made a profit of £2m, up from £1.3m in 2017, and reported this was in line with the expectations of the board.
Everyman has 84 screens across its 26 UK sites. The five new sites were in York, Glasgow, Altrincham, Crystal Palace and Liverpool in 2018.
In January this year it committed to opening 14 further cinemas by 2022, with seven of those venues coming this year.