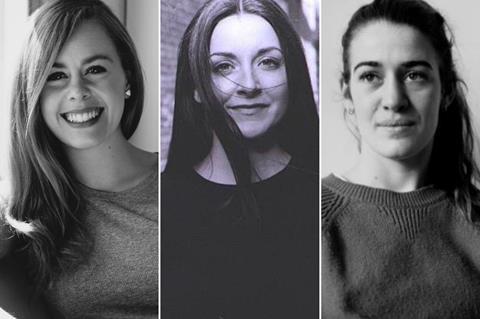 UK screen support body the Film & Television Charity, formerly known as as the Cinema and Television Benevolent Fund, has unveiled the 12 emerging names to receive the second round of the 2018 John Brabourne Awards.
The list is of comprised of writers, producers, directors, a designer and a marketing and distribution MA student.
Recipients include writer-director Scout Stuart, whose debut screenplay Mud was selected for the low-budget film initiative iFeatures in 2014; and TV drama writer-director Claire Elizabeth Alberie, whose Paper Dolls was selected for the Bafta Rocliffe Forum List 2017.
Each will receive up to £5,000 to help them progress their carers by developing and completing projects, covering post-production costs and contributing to tuition fees.
They were selected from 139 applicants by an industry panel chaired by the charity's vice-president Cameron Saunders.
"I'm forever grateful to the Film & Television Charity for my John Brabourne Award which eased my financial pressures while I was struggling to earn enough to get through film school," said producer Emily Morgan, recipient of the John Brabourne Award in 2012, and a BAFTA winner for her debut film I Am Not A Witch.
The first round of 2018 recipients were announced in June, and included 2018 Screen Star of Tomorrow writer-director Koby Adom and producer Rachel Gold.
John Brabourne 2018 recipients – 2nd round
Claire Elizabeth Alberie – writer-director
Dorothy Allen-Pickard – director
Sophie Ansell – director-designer
Sam Barnett – producer
Alexandra Blue – producer
Daryl Chase – writer-director
Lawrie Doran – writer
Holly Elson – director-producer
Ewa Smyk – director
Scout Stuart – writer-director
Zsofia Szemeredy – marketing/distribution/exhibition student
Stephanie Zari – writer-director