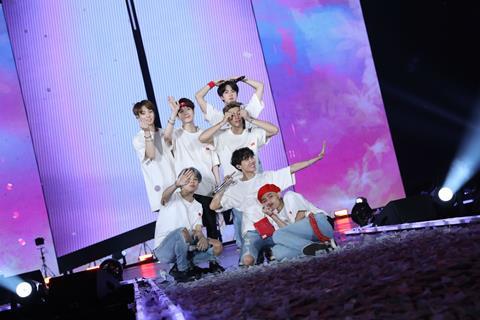 Trafalgar Releasing, one of the world's leading event cinema distributors, has acquired fellow event distributor More2Screen.
While the parties did not reveal financial terms of the transaction, Screen confirmed Trafalgar has bought 100% of the shares in More2Screen.
The move will see Trafalgar invest in the growth of More2Screen. The two companies will, however, continue to operate as separate entities, with More2Screen conducting its own distribution deals and relationships with exhibitors and external partners.
Headed by CEO Marc Allenby, Trafalgar Releasing is the distribution subsidiary of live entertainment business Trafalgar Entertainment.
The Releasing arm has been operating under its current name since Trafalgar purchased it in 2017. Founded in 2009, it was previously known as Picturehouse Entertainment.
Trafalgar's recent releases include Burn The Stage: The Movie, the third concert film about K-pop phenomenon BTS. The title is both the highest-grossing and widest-ever event cinema release after making $24.3m from 110 countries this summer.
More2Screen was established by Christine Costello in 2006 and has worked with cultural organisations including the Royal Opera House, British Museum, Shakespeare's Globe and New York's Lincoln Center on its event cinema releases.
Recent releases from the company include 42nd Street: The Musical, which was the highest-grossing title in UK cinemas on the day of its November 10 release with £560,470. It has grossed more than £1m to date.