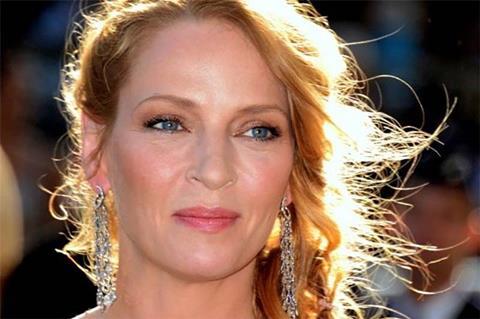 Actress Uma Thurman has revealed her anger at disgraced movie mogul Harvey Weinstein in an Instagram post.
Thurman, whose films Pulp Fiction and Kill Bill were produced by Weinstein, said that she wished her followers a happy thanksgiving, "except you Harvey and all your wicked conspirators. I'm glad it's going slowly - you don't deserve a bullet."
Weinstein has faced multiple allegations of sexual assault and rape. He has "unequivocally" denied all claims of non-consensual sex.
Thurman added in her post: "I said I was angry recently, and I have a few reasons, #metoo, in case you couldn't tell by the look on my face."
The #metoo hashtag has been used by women on social media to signify that they have experienced harassment.
Thurman said: "I feel it's important to take your time, be fair, be exact… stay tuned."
In a previous interview about the scandal, Thurman said: "I've been waiting to feel less angry. And when I'm ready, I'll say what I have to say."
Paz de la Huerta, Rose McGowan, Asia Argento, Angelina Jolie, Gwyneth Paltrow and Cara Delevingne are among the actresses who have accused Weinstein of sexual misconduct.
Thurman's full post is below: