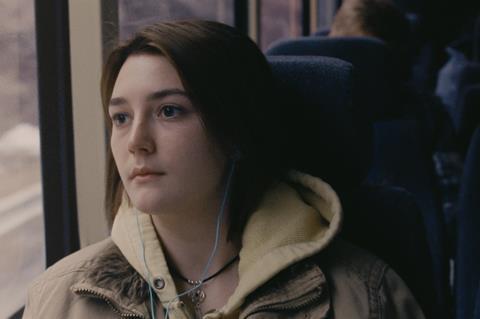 Eliza Hittman's Berlin and Sundance award-winner Never Rarely Sometimes Always is to bypass a UK theatrical release and go straight to digital, due to cinema closures as a result of the Covid-19 pandemic.
Universal Pictures and Focus Features were planning to release the acclaimed drama in UK theatres on the back of winning a special jury award at Sundance and the Berlinale's Silver Bear grand jury prize.
But nationwide cinema closures, imposed in a bid to stem the spread of coronavirus, will see the drama released on digital platforms in the UK and Ireland from May 13.
It follows suit with the US, where Focus opened the film theatrically on March 13 before closures were imposed shortly after and saw the feature made available on demand from April 3. It marked the second film from Focus to pivot on-demand in the US after Autumn De Wilde's Emma debuted digitally on March 20 after a brief theatrical run.
Never Rarely Sometimes Always is Hittman's follow-up to 2017 drama Beach Rats and centres on a teenager from rural Pennsylvania who takes a cross-border road trip with her cousin to deal with an unintended pregnancy.
Sidney Flanigan and Talia Ryder star in the drama, produced by Adele Romanski (Moonlight) and Sara Murphy through Pastel, their production company with Barry Jenkins, who served as executive producer.
The film was developed by BBC Films, which also co-financed production alongside Tango Entertainment and Mutressa Movies. Executive producers are Rose Garnett for BBC Films, Tim Headington and Lia Buman for Tango Entertainment, Elika Portnoy and Alex Orlovsky for Mutressa Movies.
Never Rarely Sometimes Always will be available to rent in the UK through various digital retailers such as Sky Store, Amazon Prime Video, Google Play and Apple TV, amongst others, before moving to VOD on May 27.