EXCLUSIVE: Partners to gather at Frontières Co-Production Market this week.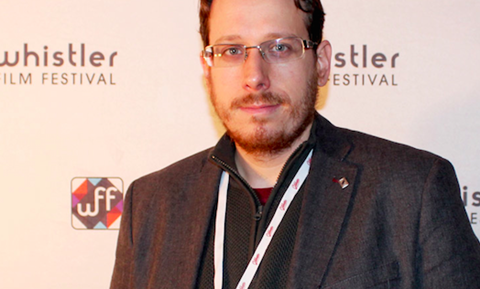 Justin McConnell of Unstable Ground is at the Frontières Co-Production Market in Montreal this week with distribution and sales partners to strategise on horror-thriller Lifechanger ahead of a late October start.
McConnell has joined forces with Canadian producers Federgreen Entertainment, US distributor Uncork'd Entertainment, and Toronto-based Canadian distributor and global sales agent Raven Banner Entertainment.
McConnell will direct from his own screenplay, which he described to Screen as "a murderous shape-shifter on a blood-soaked mission to make things right with the woman he loves". His directing credits include Broken Mile and documentary Skull World.
Avi Federgreen and McConnell are producing, while Keith Leopard of Uncork'd and Raven Banner's Michael Paszt, James Fler and Andrew Hunt serve as executive producers with Pasha Patriki of 9 Light Entertainment.
George Mihalka (My Bloody Valentine), Adam Mason (The Devil's Chair) and Serena Whitney (Mark Of Kane) are on board as consulting producers.
McConnell is collaborating with Whitney, Mason, Mihalka, and Federgreen on the upcoming horror Mark Of Kane, which went through the Fantasia Film Festival's Frontières sidebar in 2014.
Frontières runs from July 20-23.