Film Society Of Lincoln Center announced on Monday complete details for the interactive storytelling programme that runs from October 1-4 within the 54th New York Film Festival.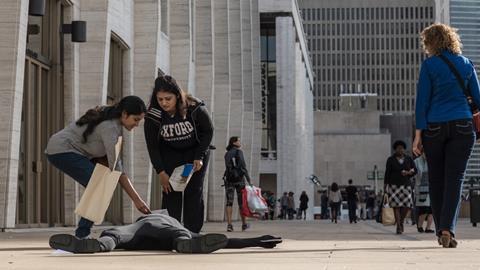 Convergence includes nine interactive experiences featuring virtual reality, augmented reality and installations.
Sound Hunters invites users to record the sounds of their world via an app by mixing and remixing their own electronic music compositions, while audience-directed heist film Late Shift gets its US premiere
Click here for the full line-up.
Oscar winner and Boyhood star Patricia Arquette and Rainn Wilson are lining up for Colette Burson's Permanent, which will shoot in Virginia this summer. Mary Ann Marino, Haroula Rose, Sam Bisbee, and Joshua Blum produce the comedy about an idiosyncratic family in the 1980s that seeks to be more artistic. 2929 Productions is financing in partnership with Park Pictures and Washington Square Films.