Communications specialist Patricia Röckenwagner has been brought in to the newly created role, effective January 17.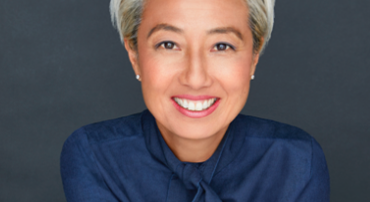 Röckenwagner arrives at STX Entertainment from Advance VixeidPartners, the independent investment arm of Advance Publications and Condé Nast.
She previously led corporate branding and communications for Condé Nast and before that, held senior executive communications and branding positions at McGraw Hill Financial (now S&P Global), Paramount Pictures, Time Warner Cable, Comcast and AT&T.
IM Global Television has made an equity investment in season one of the eOne series Ice, about diamond traders in downtown Los Angeles. IM Global will fund its commitment through its dedicated $100m television production fund. eOne launched international sales at MIPCOM last month and produces with Antoine Fuqua's Fuqua Films, who have a prior production partnership with IM Global. Ray Winstone, Jeremy Sisto, Cam Gigandet and Donald Sutherland star. Fuqua directed the premiere episode and serves as executive producer along with creator Robert Munic, who wrote the script. Ice premiered on The Audience Network on November 16.
Legendary has hired three veteran production executives to its feature film operations: executive vice-president of physical production Herbert W. Gains; senior vice-president of post-production Valerie Flueger Veras; and senior vice-president of physical production Sara Flamm.
GKIDS will release Studio Ghibli's Ocean Waves from director Tomomi Mochizuki in the US on December 28 before rolling it out on home video formats in spring. The film was adapted from the novel of the same name by Saeko Himuro and was originally made for Japanese TV in 1993.
FilmRise has acquired worldwide digital rights from Cosgrove Meurer Productions to the long-running TV series Unsolved Mysteries and will release episodes on digital and streaming platforms beginning this month.