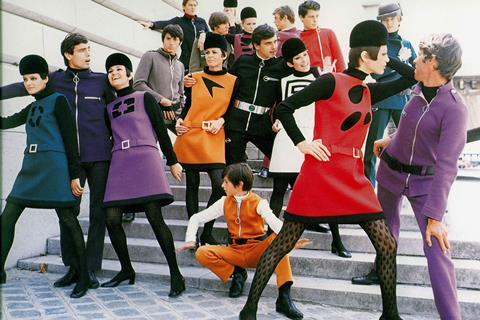 Utopia has picked up North American rights to House Of Cardin, the Venice Film Festival 2019 selection directed by Room 237 executive producers P. David Ebersole and Todd Hughes.
The documentary chronicles the life and work of the celebrated fashion designer and entrepreneur Pierre Cardin and was set for a prolonged North American festival tour ecnompassing San Francisco, Dallas, Boston, and Seattle Film Festivals, among others, before the coronavirus pandemic erupted.
Ebersole and Hughes produced through their The Ebersole Hughes Company, alongside Cori Coppola. The film screened in Venice Days.
Utopia plans an August release ahead of September's New York Fashion Week and a subsequent Paris Premiere that Cardin himself is scheduled to host.
Cardin granted interviews and exclusive access to his archives and couture empire. Talking heads include Sharon Stone, Jenny Shimizu, Jean-Paul Gaultier, Naomi Campbell, Alice Cooper, Dionne Warwick, and Philippe Starck.
Executive Producers are Matthew Gonder and Othar Raven Pictures' Margret Raven.
David Betesh negotiated the deal for Utopia with Ben Schwartz at Submarine on behalf of the filmmakers.