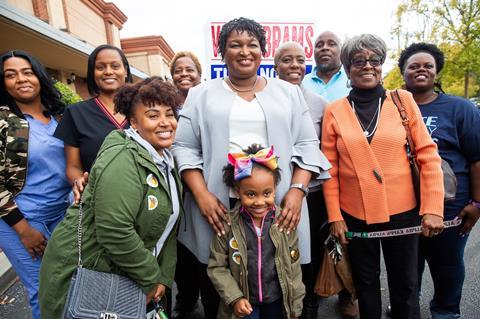 US sales company Utopia has boarded political documentary miniseries And She Could Be Next, executive produced by filmmaker Ava DuVernay (Selma, 13th).

Utopia will now begin talks with international buyers on the series at this week's virtual Cannes market.
Produced by US broadcaster PBS for its acclaimed Point Of View (POV) series, And She Could Be Next is directed by Grace Lee and Marjan Safinia, with the pair producing alongside Jyoti Sarda.
It was selected to world premiere at Tribeca Film Festival prior to the event's physical cancellation. Tribeca instead presented it as part of online event We Are One: A Global Film Festival.
The series will be broadcast through PBS in the US on June 29 and 30.
And She Could Be Next tells the story of a defiant movement of women of colour, transforming US politics from the ground up. The series follows candidates and organisers across the country, asking whether democracy can be preserved – and made stronger – by those most marginalised. Congresswoman Rashida Tlaib and former gubernatiorial candidate Stacey Abrams are among those featured.
"If ever there was a moment where we need to be reminded of the leadership of women of colour, that time is now," said DuVernay. "If you're an immigrant, a young person, a person of faith, or simply someone who has felt unseen for too long, you will find yourself reflected in this story."
"The world has its eyes on the US," said Utopia head of sales David Betesh. "It's especially a thrill to launch this series internationally during what is unquestionably an epochal and borderless moment of reckoning around issues of race, gender and representation."