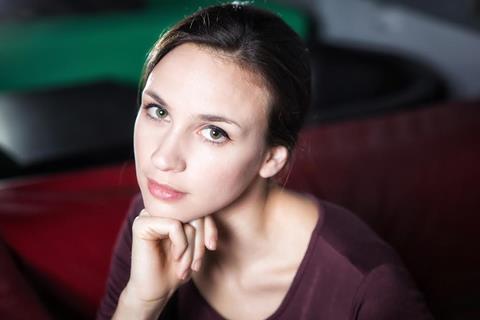 Gabor Herendy's hit comedy Valami Amerika 3 will open 18th Hungarian Film Festival of Los Angeles, set to run from October 18-November1.
Female star Szonja Oroszlan will attend the screening and this year's event is dedicated to women in Hungarian filmmaking.
Many of the features, TV movies, documentaries, animation, and short were directed by Hungarian women.
Franciska Torocsik (pictured) will attend with Aurora Borealis, which is directed by 87-year-old Marta Meszaros who will receive the lifetime achievement award.
Other female stars in attendance include: Viktoria Tarpai with Santan's Bastard and Dori Behumi with Budapest Bar.
A delegation of four women from the Hungarian Media Council will also attend, and council president Monika Karas will open the festival on October 18..
Selections include Nimrod Antal's The Whiskey Robber, Arpad Bogdan's Genezis, and The Butcher, The Whore, And The One-Eyed Man by Janos Szasz.
Click here for the full line-up.