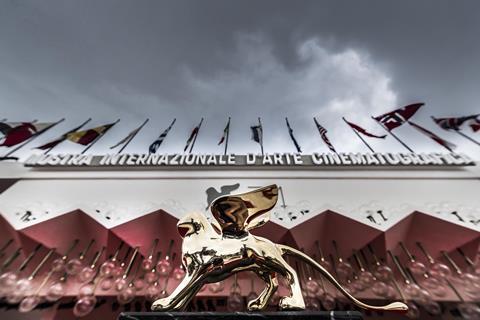 The Venice Film Festival is to introduce a new strand at its 78th edition in September, replacing its Sconfini section with a new Horizons strand.
Horizons Extra will be an extension of the competitive Horizons strand, focusing on new trends in world cinema. The section will comprise a selection of titles "less constrained by standards of length and format", as long as they last more than 60 minutes. A jury comprising audience members will award a prize to the best film in the section, with further details of how this will work currently in discussion.
It replaces the non-competitive Sconfini section, which was similar in its approach to selecting more experimental titles but was removed from last year's edition when pandemic restrictions meant more seats and screenings were required for films in the main sections.
Sconfini was introduced in 2018 as the renamed version of Cinema in the Garden, which was established in 2016, and previously featured films from the likes of Ramin Bahrani, Nate Parker and Terrence Malick.
Venice has also amended its rules over the production dates of films that can be submitted, due to the ongoing virus crisis.
As a result of the disruption caused by the pandemic, the festival will extend its selection to films completed before September 12 2020, as long as they were produced after September 7 2019, and provided they have not had any form of distribution or were rejected for the 77th edition of the festival.
Venice has also announced its selection committee, which remains unchanged. Those who will collaborate with festival director Alberto Barbera on the selection process include Paolo Bertolin, Giulia D'Agnolo Vallan, Bruno Fornara, Mauro Gervasini, Oscar Iarussi, Elena Pollacchi, Angela Prudenzi, Emanuele Rauco and Marina Sanna.
Michel Reilhac and Liz Rosenthal will oversee the Venice VR Expanded section while Savina Neirotti and Jane Williams will oversee the Biennale College Cinema. The programme coordinator for the Venice Production Bridge film market is Pascal Diot.
Last week, Parasite director Bong Joon Ho was announced as the president of the international jury for the 78th Venice Film Festival, which is set to take place from September 1-11, 2021.