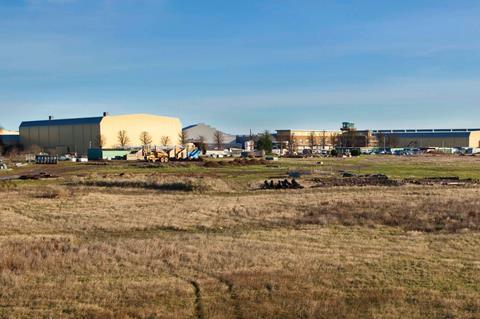 UPDATE: Warner Bros and HBO have confirmed the set of Armando Iannucci's series Avenue 5 was damaged in a fire at Warner's Leavesden Studios that broke out on Wednesday evening (July 10).

The blaze has now been fully extinguished after 15 fire engines responded to the incident at the site in Hertfordshire, near London.
While the sound stage was not actively in use on the day, it has now been confirmed that damage was done to an Avenue 5 set housed there.
"It was a beautiful set but everyone's safety is the main priority. The season is near completion and everyone is determined to carry on," said series creator Iannucci in a statement.
There are two further episodes still to be filmed on the HBO show. A statement from the network said "production continues as the producers and writers assess the best plan to complete filming of the final two episodes".
A further statement from Warner Bros Leavesden said that no other productions have been affected.
"Our principal concern is always people's safety and we would like to thank Hertfordshire Fire and Rescue Services for all their hard work in containing the situation. All productions were able to continue working and the Studio Tour was unaffected."
No one was injured in the fire, which took 15 hours to extinguish.
Avenue 5 is a sci-fi comedy from Veep creator Iannucci about a star captain trying to get along with others in the space tourism industry. Hugh Laurie leads the cast.
The fire began at 11.29pm GMT last night (July 10).