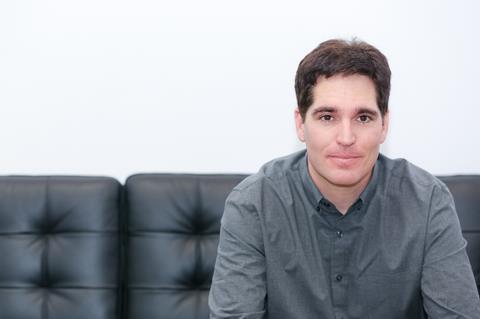 WarnerMedia CEO Jason Kilar, the boss of Warner Bros head Ann Sarnoff, said he sees the entertainment company "aggressively leaning into theatrical" in cases where there is demand, adding that windows will get shorter.
Asked about the erosion of the exclusive theatrical window by CNBC's Squawk Alley host Julia Boorstin on Wednesday (August 12), and the imminent international-first release of Warner Bros' Christopher Nolan sci-fi Tenet, Kilar said decisions would be guided by what consumers want.
"That is the only way to go if you ultimately want to be successful," said the former Hulu CEO who assumed his new role at WarnerMedia on May 1 and has just implemented a cull of some 600 staffers including senior executives.
"So… we're absolutely going to embrace a theatrical release when we're able to and clearly with Tenet… we're very, very excited about what we're doing surgically… around the world to get that in front of people in a fantastic, customer experience.
"But there will be other situations where we may decide to go direct to consumer through HBO Max with [a] 120-minute story… What we can see generally speaking is us aggressively leaning into theatrical because it's a great customer experience, but it's also fair to say that those windows are going to be smaller. I think that's appropriate because that's what the consumer has been saying."
Asked if Warner Bros films will become available in the home in some cases three weeks after theatrical launch, in the vein of the recent Universal-AMC deal, Kilar declined to go into specifics.
"I can definitely say that if you were to compare the number of days that a Warner Bros title was in theatres over the last decade versus what will happen over the next decade… I believe the number will a be a fair bit smaller. I think that's a better customer experience."
Boorstin also pressed Kilar on early subscriber numbers for HBO Max since its launch two months ago, and asked if the service had "missed its shot" to attract subscribers in a crowded landscape.
"If you take a look at the last 60 days by any measure, from my perspective we're in a really good position," said Kilar.
"If you take a look at what last year we thought and hoped we'd be at the end of 2020, which is 36m HBO and HBO Max subs, we just announced a couple of weeks ago that we're actually north of 36m already, and obviously the number's going up every day."
Kilar intimated it was misleading to draw hard comparisons with Disney+, which attracted 10m subscribers on its first day and has crossed 60m since launching last November, and Peacock, NBCUniversal's free service that launched in April and has drawn more than 10m customers.
"If you actually dive deeper in terms of apples to apples comparisons certainly in terms of the NBC side of things, you'll see a different story," he said, adding: "But more importantly in terms of your questions about Disney+, keep in mind Disney is a 100-year-old surgically precise brand with regards to families with kids under the ages of nine, generally speaking. So they did exactly what they should have done and kudos to them.
"Ours is a very different journey: I'd argue in success ours is a bigger outcome because we are really going after all members of the family and all individual and so the opportunity is bigger, but it does mean our journey is going to be different because we don't have a 100-year-old surgically precise brand specifically with kids under the ages of nine."
The HBO Max service, Kilar said, represented quality storytelling and encompassed quality brands like Warner Bros.
However he admitted there had been branding confusion with the proliferation of services bearing the HBO name.
"In hindsight a mistake, which is that we did have a number of brands in the market that were ultimately confusing, which was HBO Now and HBO GO," he said. "We have sunsetted those brands and those services, so now we're left with, and rightly so, HBO Max and HBO, so it's a much simpler proposition for consumers."
Kilar's staff cull included Bob Greenblatt, chairman of WarnerMedia Entertainment and direct-to-consumer, and Kevin Reilly, chief content officer for HBO Max and president of TNT, TBS and TruTV.
He told Squawk Alley that under newly promoted Casey Bloys, WarnerMedia's cable channels will be "very well looked after".