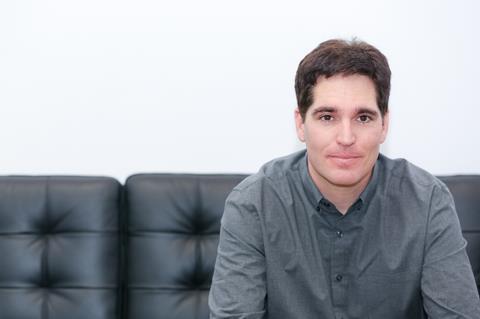 WarnerMedia CEO Jason Kilar is reportedly preparing to exit the company after news of the proposed $43bn WarnerMedia-Discovery merger took Hollywood observers and Wall Street by surprise.
A report in The New York Times said Kilar, who was the face of the company when it hatched the controversial day-and-date theatrical-HBO Max release strategy for the 2021 Warner Bros slate, has retained a team of lawyers to negotiate his exit.
WarnerMedia did not comment on the Times report.
In a note to staff the executive, who started in his current role a year ago and received a $52m compensation package in 2020, expressed admiration for his colleagues and urged them to "keep our focus and to live up to our potential as a team".
According to the Times, Discovery CEO David Zaslav, who will run the merged entertainment giant, described Kilar on Monday as a "fantastic talent".
Prior to WarnerMedia Kilar was the first CEO of Hulu, a senior Amazon executive, and a co-founder of the start-up Vessel. His memo appears below.
Team –
By now you likely have read a fair bit about the news of WarnerMedia and Discovery reaching a definitive agreement to combine. Between the recent company-wide email and tomorrow's Town Hall, John Stankey and Pascal Desroches have done and will continue to do a very strong job of sharing the details and context of the transaction with the entire team.
The purpose of this email is two-fold.
First and most importantly, I want to say thank you to every one of you. The pride, passion and affection I have for this team – for each of you – and this company are impossible to communicate. I don't take any days on the WarnerMedia team for granted, it is an honor to get to serve our customers and to get to serve you in this role. Whether I am heading onto the lot in Burbank or into the lobby at Hudson Yards (or elsewhere), I feel like the luckiest person on the planet. I am so thankful for all that you do and for every precious day I get to be on this team in this role.
Secondly, I want to stress how important I believe it is in this moment for us to continue to keep our focus and to live up to our potential as a team. As I shared last month in the context of our first quarter's results, there is so much wind in our sails. This kind of momentum is hard earned but easily lost. I'm thankful that today's momentous news comes during a stretch where our focus happens to be particularly intense: we're going to host our Upfront this Wednesday, we're going to drop the Friends Reunion next Thursday, the ensuing week brings the launch of an ad supported HBO Max, In The Heights premieres the following week, and at the end of June HBO Max will be going live in 39 additional countries. That is a pretty good six-week stretch and there is so much more to come on the heels of it (21 additional launches across Europe, DC FanDome, our strongest stretch of motion picture releases since the pandemic started, vital work over at CNN, and much more). This is a defining moment for us. And I recognize that it will take all we've got to keep collective focus on the mission. We can do it :-)
On this day and on all days…thank you so much to the best team out there.
Jason