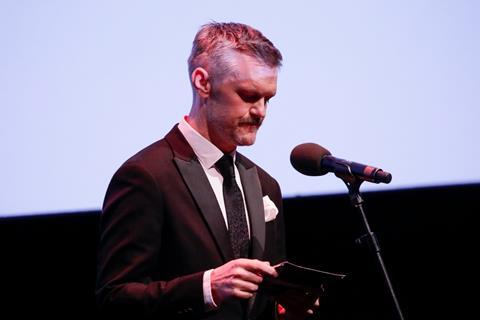 The British Film Institute (BFI) London Film Festival (LFF) kicked off last night (October 6) with an abundance of stars turning up for the opening night film, the world premiere of UK director Jeymes Samuel's feature debut, The Harder They Fall, at London's Royal Festival Hall, Southbank Centre, followed by a reception at the Freemasons' Hall.
It is the first time a Netflix title has opened the festival. Netflix is also a sponsor of the event.
In attendance alongside Samuel were the film's producers, Jay-Z and James Lassiter, and cast including Jonathan Majors, Regina King and Idris Elba.
Lord Of The Rings actor Andy Serkis, Bridgerton star Regé-Jean Page, filmmaker and presenter Reggie Yates, London mayor Sadiq Khan and Netflix boss Ted Sarandos were also in attendance.
While the audience may have been largely without masks, the perils of Covid hadn't completely been disregarded, with the BFI chief executive Ben Roberts taking to the stage ahead of the film's screening to reflect on the hurdles, and the achievements, of the BFI in the pandemic.
"I only had three weeks in this job before lockdown, at which point most of our income at the BFI crashed to a halt," said Roberts. "We furloughed 65% of our staff, but we carried on running our programmes, mostly online, including our UK wide education programmes.
"When the world locked down, film and TV production stopped. Cinemas across the country were forced to close, wondering if they would survive to reopen – and yet here we are. We've now provided financial support to over 200 independent and community cinemas thanks to the DCMS [Department for Digital, Culture, Media and Sport] Culture Recovery Fund.
"The DCMS Production Insurance Restart Scheme has underwritten Covid related insurance on more than 800 film and TV productions - that's more than £2.5bn worth of production that would not have been possible without it, and protecting over 70,000 jobs."
While LFF director Tricia Tuttle, who joined Roberts on the stage, acknowledged it had been "a hard year for distributors," Roberts remained optimistic.
"Now, we're looking forward to cinemas filling up," said Roberts. "The BFI are turning our attention to a long-term strategy to help the sector to continue to build back, drive economic recovery and make some more great movies."
LFF film programmer Grace Barber-Plentie then introduced the filmmakers and a selection of The Harder They Fall cast to the stage, with Barber-Plentie praising the feature, which reframes the Western narrative with a focus on the overlooked Black settlers of American history, for showcasing "Black excellence all around".
"I spent so many years sneaking into screenings at the London Film Festival," laughed Samuel. "I didn't want to break tradition – I snuck in. I'm waiting for someone to kick me out.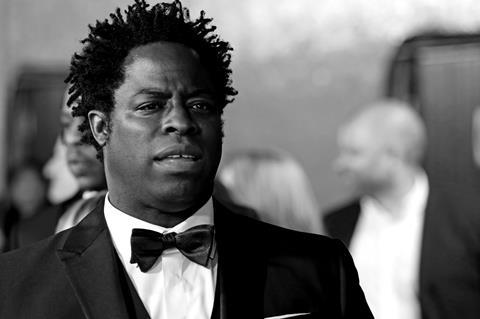 "Ever since I was a kid, Westerns were always on in the background. I loved them since I was a child, but the scope and vantage point Hollywood would show us Westerns from was so narrow."
"I believe is a revolutionary movie," added star Elba, who has been a friend of the director for 15 years. "It's very hard to redefine a genre, and Jeymes has done it."
LFF runs from October 6-17, and will showcase 160 feature films, 75 shorts and eight new series representing 77 countries and over 300 filmmakers.