Former Studiocanal and See Pictures exec Sophie Green has joined the UK sales outfit.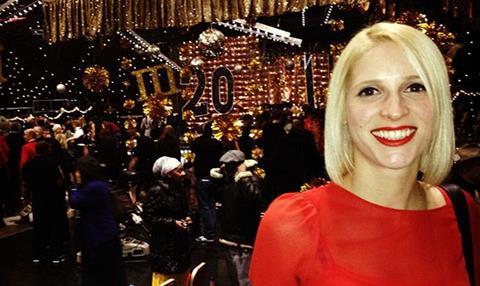 London-based sales and finance outfit WestEnd Films has appointed Sophie Green as head of acquisitions and development.
Green's previous experience includes stints at Studiocanal in the legal and business affairs team, and recently in Australia with Jamie Hilton's production outfit See Pictures, where she worked as acquisitions and business development manager.
Throughout her career, she has worked on titles including Todd Haynes' Carol, Lenny Abrahamson's Room, Ben Wheatley's Free Fire and Terrence Malik's Knight Of Cups.
In her new role, she will work across WestEnd's current slate and will also develop the company's recently launched female audience brand WeLove, which is developing female-specific content including projects from Agnieszka Holland and Alexis Zegerman.
WestEnd's EFM line-up includes: animated feature The Breadwinner, which is produced in association with Angelina Jolie; Film4 and BFI-backed UK comedy Old Boys; Guy Pearce and Kylie Minogue comedy Flammable Children; comedy Shoplifters Of The World starring Joe Manganiello and Sasha Lane; Israeli drama Saving Neta; US musical Saturday Church; Benedict Cumberbatch-narrated Buddhism documentary Walk With Me; and thriller Hollow In The Land.
"Sophie's wide ranging knowledge and relationships will be a strong asset for WestEnd. We are delighted to have her join the team where she'll not only consolidate WestEnd's slate but also develop our recently launched female audience brand, WeLove," commented WestEnd managing director Eve Schoukroun.
"I am thrilled to be joining the dynamic team at WestEnd Films. The company is busier than ever with exciting and inspiring ambitions for the future as a player that finances and sells, but also develops and produces quality commercial projects. I am looking forward to start talking to producers and financiers about potential partnerships" added Green.