EXCLUSIVE: Camera d'Or winner's second film produced by Movie Plus, United King.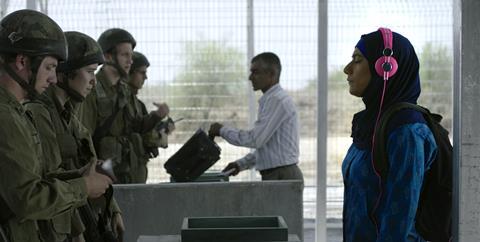 UK outfit WestEnd Films has boarded sales on Camera d'Or winner Shira Geffen's (Jellyfish) sophomore feature Self Made, which is due to be completed in time for Cannes.
The under-the-radar drama, produced by David Mandil's Movie Plus (Beaufort) and Moshe Edery and Leon Edery of United King (Lemon Tree), shot in Israel last summer and stars Jellyfish lead Sarah Adler alongside newcomer Samira Saraya. Waltz With Bashir editor Nili Feller is also on board.
Shot in Hebrew and Arabic, writer-director Geffen's film follows two women - one Palestinian and one Israeli - who after a mix up at a checkpoint find themselves living the life of the other on the opposite side of the Israel-Palestine border.
Self Made reunites the production and sales team behind Oscar-nominated 2011 drama Footnote, which was picked up by SPC for the US.
WestEnd will be tempting buyers with the intriguing project at the EFM.
Geffen's well-received 2007 debut Jellyfish, which she wrote and co-directed alongside Etgar Keret, was nominated for ten Israli Film Academy awards. The film followed the intersecting lives of three very different Israeli women living in Tel Aviv.