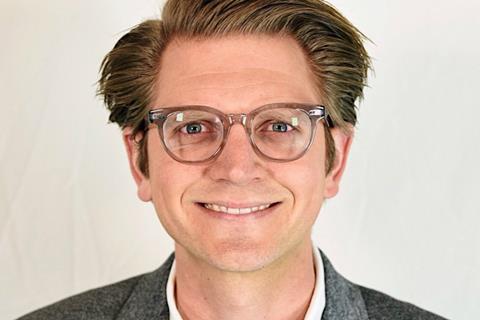 White Horse Pictures chairmen Nigel Sinclair and Guy East have promoted head of production Nicholas Ferrall to the newly created role of company president, effective immediately.
Ferrall will oversee the growing slate of film and television projects through all stages of development, production and distribution while continuing to produce specific projects together with Sinclair and fellow White Horse partners Jeanne Elfant Festa and Cassidy Hartmann.
He will drive the company's financial and expansion plans as White Horse Pictures plans for growth and increased production.
He is currently producing the horror film Queen Mary, inspired by the hauntings on board the ocean liner, to be directed by Gary Shore. The RMS Queen Mary was one of the first ships built by the Cunard-White Star Line and unlike its infamous predecessor, Titanic, it survived a tidal wave, a mid-ocean collision, sabotage attempts, and a $250,000 bounty offered by Adolf Hitler to any U-boat captain that could sink her during the Second World War. The recently announced feature film is being produced alongside Brett Tomberlin and fully financed by Rocket Science, which handles worldwide sales.
Ferrall serves as executive producer on White Horse Pictures' upcoming documentary slate including The Apollo, about the Apollo Theater, directed by Roger Ross Williams, which will open Tribeca Film Festival next month. Lisa Cortes, Sinclair, Jeanne Elfant Festa, and Cassidy Hartmann are producing with Williams, and HBO is set to broadcast the film later this year. The Lagralane Group co-financed the feature and serve as exeutive producers.
Impact Partners is financing the project along with the Chicago Media Project, Universal Music Group's Polygram Entertainment, MACRO, Carlene Laughlin, Dave Knott, Lynda Weinman, and the Ford Foundation.
Ferrall is also producing an authorised documentary about The Bee Gees, directed by Frank Marshall, as well as Ron Howard's Pavarotti, based on the life of acclaimed tenor and philanthropist.
Imagine Entertainment and White Horse Pictures' production of Pavarotti is made in collaboration with Decca Records and financed by Polygram Entertainment. CBS Films will open the film on June 7. Howard produces Pavarotti alongside, Brian Grazer, Michael Rosenberg and Jeanne Elfant Festa.
"As White Horse goes into the next phase of its growth, we are so fortunate to have Nicholas Ferrall available to lead the company as president and supported by our extraordinary partners Jeanne Elfant Festa and Cassidy Hartmann," said Sinclair and East. "Guy and I are excited to keep working with this stellar team to create more great programming."
Ferrall added, "I feel incredibly privileged to have been working and collaborating with Nigel and Guy for nearly eight years. I have wonderful partners at White Horse in both Cassidy and Jeanne, and we share the same drive for creative excellence and building deep relationships across the industry."
White Horse Pictures' credits include The Beatles: Eight Days A Week – The Touring Years directed by Howard, David Gelb's A Faster Horse based on the iconic Ford Mustang motorcar.
Ferrall also produced the feature documentary Mole Man for Tongal. He has collaborated with Sinclair and East since 2011 when he joined Sinclair's Spitfire Pictures (part of the now defunct Exclusive Media) as vice-president of documentary features. He began his entertainment career at Strike Entertainment during production and release of Alfonso Cuarón's Children Of Men.