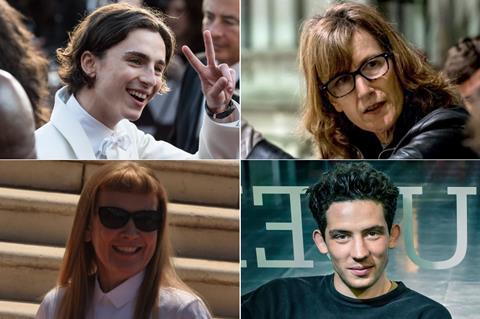 Publicists and marketing teams, particularly those working with UK-based talent, are even more frazzled than usual as they put together promo campaigns for key Cannes films amid strict travel regulations, quarantine requirements and onsite testing regimes.
"It has been tougher than usual," admits Karina Gechtman, head of international marketing and publicity at Altitude Film Sales, who is overseeing the premieres for UK director Clio Barnard's Directors' Fortnight title Ali & Ava.
The challenge is the minimum five days of quarantine the UK government requires everyone returning from France to do. Productions are reluctant to release their talent for so long. Barnard is shooting The Essex Serpent for Apple TV in the UK and is unlikely to be in Cannes.
"If Clio is not able to attend, we will miss out on a series of useful worldwide interviews that would really have contributed to getting the film out there, helping the sales push and boosting the film's profile," Gechtman said.
The love story stars Adeel Akhtar and Claire Rushbrook; Akhtar is set to attend, with work ongoing to confirm Rushbrook.
However, UK director Joanna Hogg and her lead Honor Swinton Byrne, are attending the May 8 premiere of Directors' Fortnight title The Souvenir Part II, despite Hogg being in post for her next feature The Eternal Daughter. Andrea Arnold will also be in town for the premiere of Cow, also on July 8. "The difference is they're not shooting at the moment," said publicist Charles McDonald.
"It's not the French; it's the Brits that are screwing it up," McDonald continued, of the travel situation. "It's not been easy; there's no one scheme that fits for every country."
All will quarantine on their UK return, as will Josh O'Connor and producer Elisabeth Karlsen who will be on the Croisette to support Cannes Premiere title Mothering Sunday with their French director Eva Husson. Less certain is the film's star's Odessa Young, presently shooting The Staircase for HBO Max in the US for whom re-entry to the US from France as a non-US citizen is not straightforward.
US talent sail in
There are no such hurdles for US citizens and residents and Hollywood will be out in force. Some 18 members of Searchlight's Competition title The French Dispatch, are set to attend the July 12 premiere. They include Paris-based Anderson and Lea Seydoux, along with US cast members Bill Murray, Owen Wilson, Adrien Brody and Timothée Chalamet.
"The challenge has been primarily to schedule testing around already busy schedules, but it seems to be working," said Jonathan Rutter, director of film at Premier PR which is handling publicity for The French Dispatch.
For opening film Annette, it is understood star Adam Driver will pop in and out in a 36-hour trip to promote the film, which Amazon Studios releases in the US and UGC opens in France today. Spike Lee is president of the jury and will be in Cannes throughout the festival. Director Todd Haynes and longtime producer Christine Vachon will attend tomorrow's (July 7) premiere of Apple's out of competition documentary The Velvet Underground.
Penn is attending the July 10 premiere of Competition entry Flag Day, his latest directorial effort in which he stars alongside his daughter Dylan Penn. MGM holds North American rights and Le Pacte distributes in France.
Matt Damon, Abigail Breslin and their Stillwater director Tom McCarthy are joining French cast member Camille Cottin for Thursday's (8) Out-of-Competition premiere of the Focus Features thriller.
Oliver Stone will present his Cannes Premiere selection JFK Revisited: Through The Looking Glass.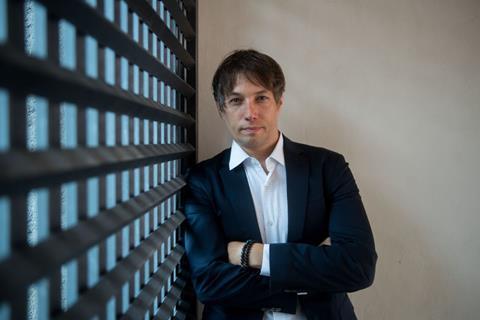 Sean Baker and cast will attend the July 14 Competition premiere of Red Rocket, which FilmNation has licensed around the world. A24 holds US rights, Le Pacte will distribute in France, and Focus Features acquired for most of the world.
At time of writing it remained unclear whether Val Kilmer would fly to Cannes to support the documentary Val, which debuts in Cannes Premiere tomorrow (7). Directors Leo Scott and Ting Poo combine fresh footage with decades of home video filmed by the actor himself, who is recovering from throat cancer, to chronicle his life and career. A24 sold worldwide rights to Amazon Studios.
Justin Chon is due to arrive for the premiere of his Un Certain Regard selection Blue Bayou, which Focus Features acquired for the world, next Tuesday (13). Caleb Landry Jones will attend Justin Kurzel's Competition entry Nitram, which debuts on July 16.