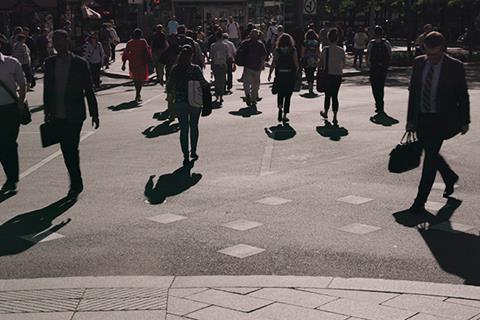 Paris-based documentary specialist Wide House has picked up international rights to Joseph Hillel's City Dreamers, exploring the work of female architects Phyllis Lambert, Denise Scott Brown, Blanche Lemco van Ginkel and Cornelia Hahn Oberlander.
The timely film coincides with the reappraisal worldwide of the contribution made by women to architecture in the 20th Century and earlier periods in history. It is a process that is also taking place in fields such as science, art and literature.
"Showing strong women is essential and given Wide House's passion for culture, City Dreamers is a perfect match for us," says Wide House chief Anais Clanet.
Hillel, whose previous documentaries include Toma, In The Land Of The Living, captures the women in their own words, without third-person narration, filming them in their homes in Philadelphia, Vancouver, Toronto and Montreal. The interviews are intercut with rare archive footage of their work and careers sourced in Canada, the US and Europe.
The documentary will premiere internationally to buyers and festival programmers at the EFM next month, having world premiered at the Montreal International Documentary Festival last November.
The documentary is produced by Ziad Touma's Montreal Couzin Films with the support of Telefilm Canada and Rogers Group of Funds and Quebec funding body SODEC. Maison 4:3 is distributing in Canada.
Further titles on Wide House's EFM slate include Panorama selection Talking About Trees by Suhaib Gasmelbari; Mariam Ghani's Forum title What We Left Unfinished exploring Communist era film-making in Afghanistan, and Daniel Fahre's Born2Drive, about a teenager chasing his dreams to become a racing champion, which is being showcased as part of the EFM's Norway, Country in Focus showcase.